Christmas in July ---why not
It looks like there may just be a Parade...
And so is the Christmas Pimp ....So lets just get to it then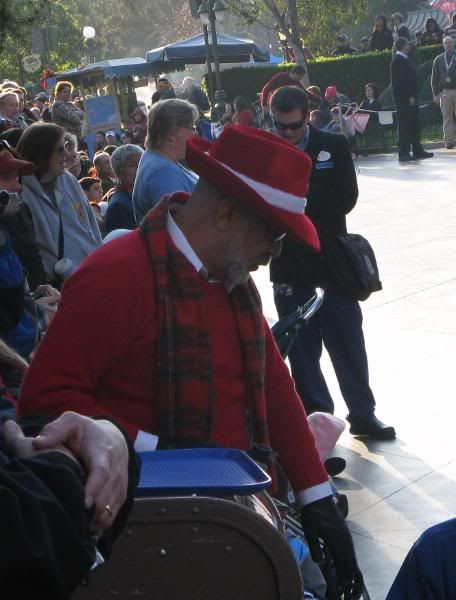 A Very Merry Christmas Parade
Teddy Bear hugs for everyone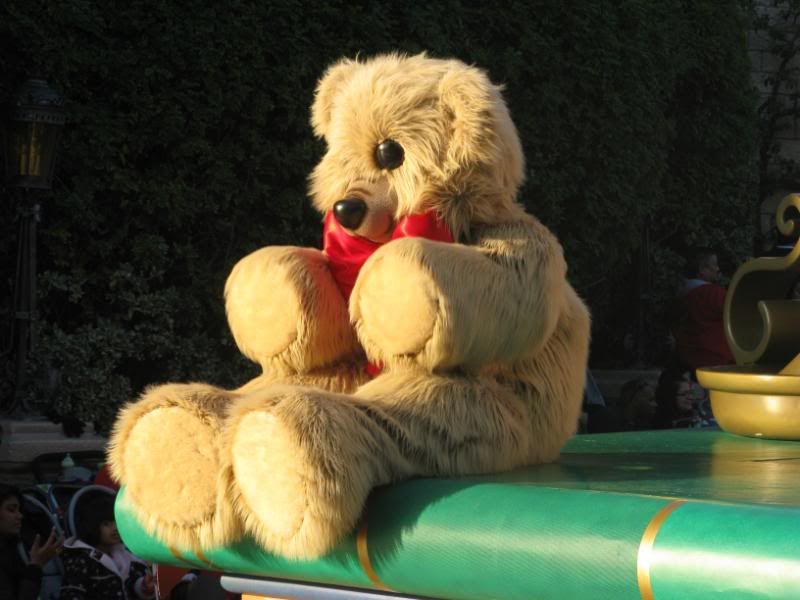 Toy Soliders are on the march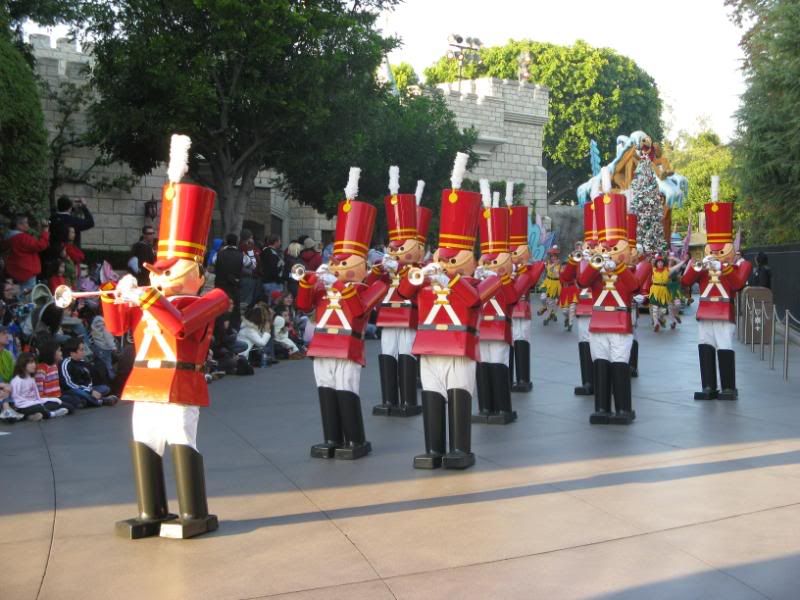 I can hear the music just looking at the pictures
Beautiful snowflakes falling from the sky
A tree on wheel now that is something new---unless you have seen the parade as many times as Disney Fans do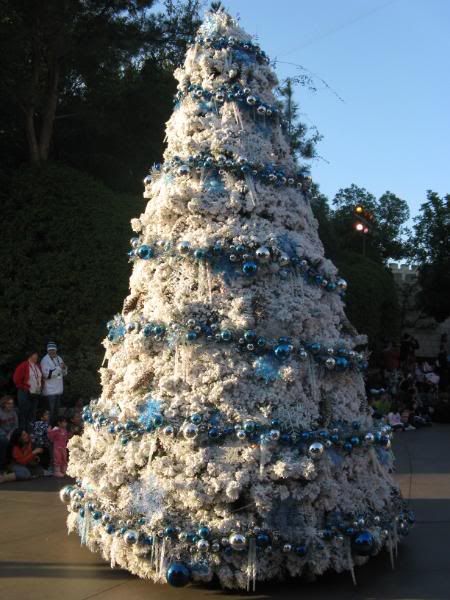 Little Tiny SnowMen and Women like to dance
Hello little Snowwomen how cute are you?
Have you ever seen a cow float through the air well 6 Gingerbread men dance around and stare?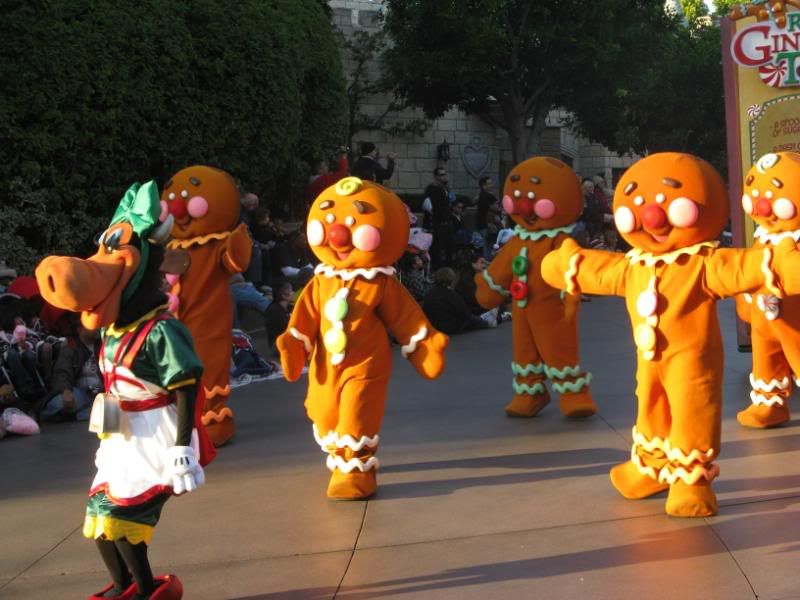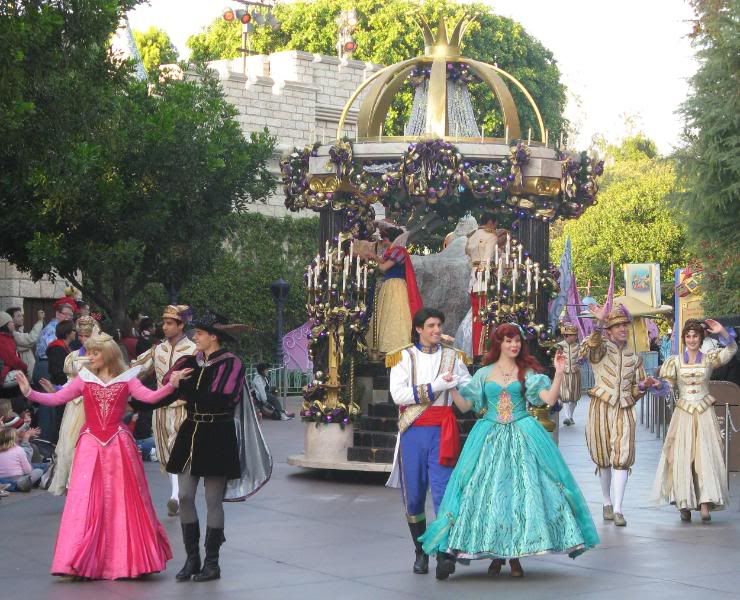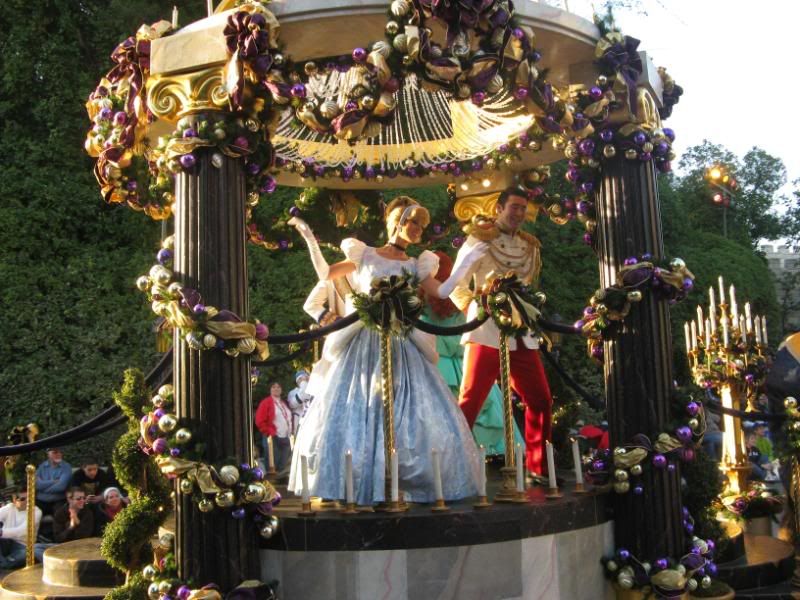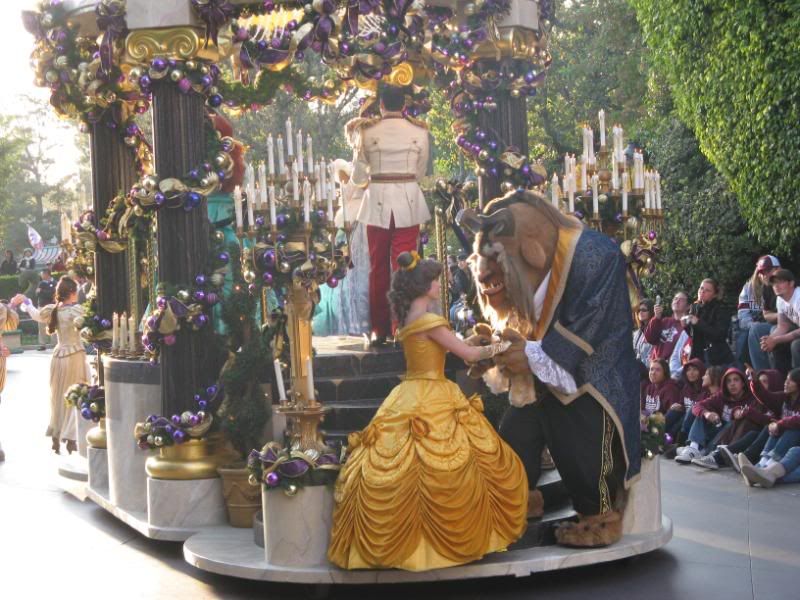 Those wacky Chipmunks are at it again
The Dwarves seem pretty happy to me
I guess i would be to with a Gem covered tree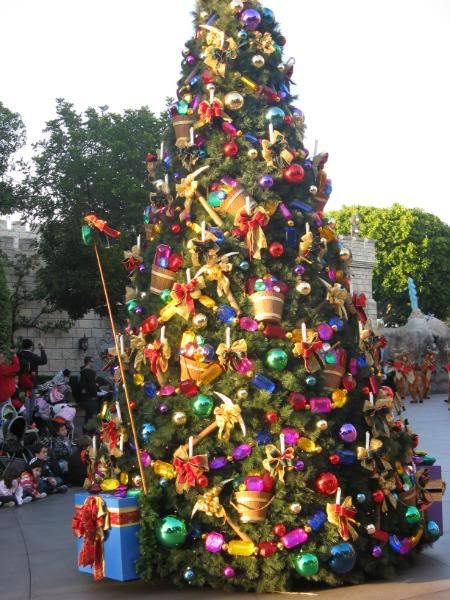 The Reindeer are here that could only mean one thing
No not that.......Santa you ding a ling
Well that is the end ---the rope Santa Girls make me feel like I'm in Vegas again
This blog has been brought to you b
y Goof's Kung fu lessons......"You think you know Kung Fu ---well Garsh darnit Goofy Do"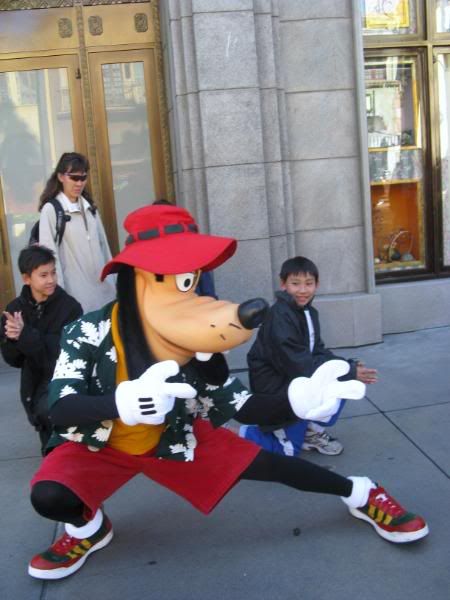 Feel free to leave your own Disney Christmas pics as comments

(Although i know no one will)
Most likely my next blog will be A Very Tiki New Years Eve
Subject : Christmas Time At Disneyland--A Photo Journey Part 1 The Park
Posted Date: : Dec 22, 2008 2:58 PM
The Great Tiki Here reporting live from Disneyland bringing you a photographic journey into the Holidays at Disneyland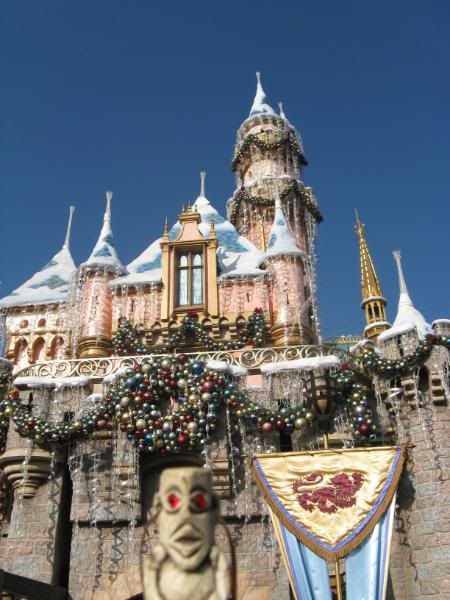 Icicles dangle from the top of the castle
It's Christmas Time at Disneyland......
Time to Cascade down snowy peaks in a bobsled
Gaze at the Poinsettias that line the street
Travel down Main street in vehicle a true Holiday treat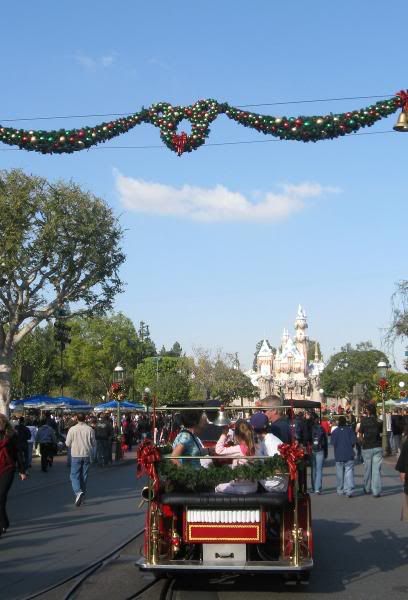 Stop and take in the sights and sounds of Holiday "Cheer "Hey look the Dapper Dans are here"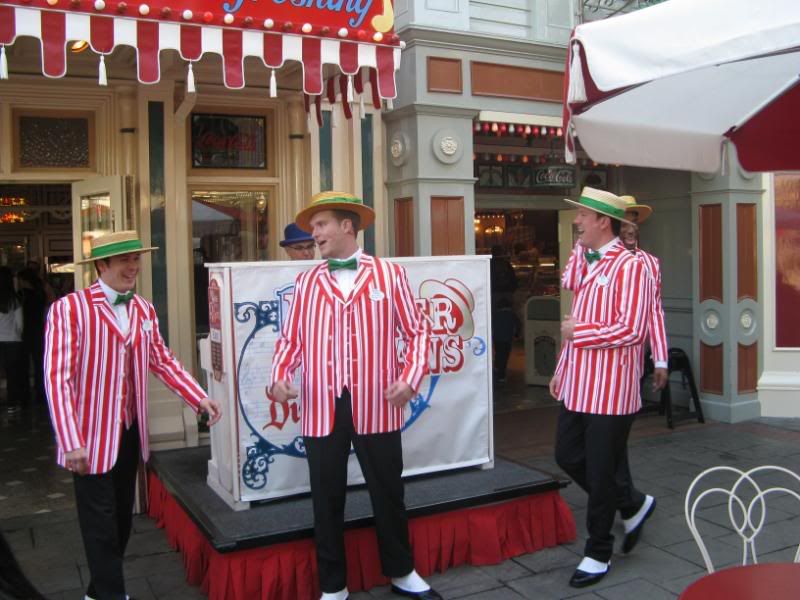 Come and hang out with some of your favorite Disney friends....Like Minnie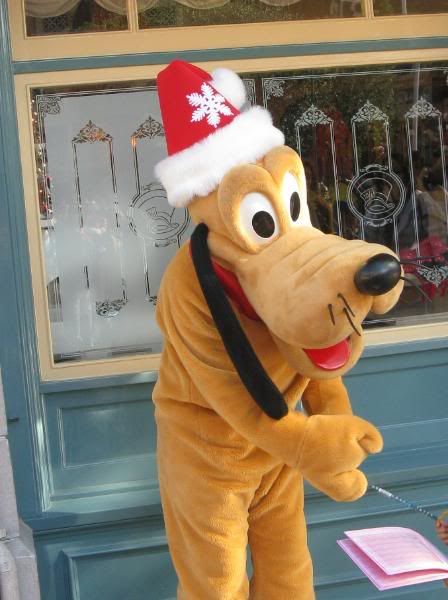 The Chipmunks take time out of their busy day to taunt Santa's Reindeer
Come visit Big Thunder for Christmas they say.
It's all decorated up in a sort of western way.
All gushied up for the Holiday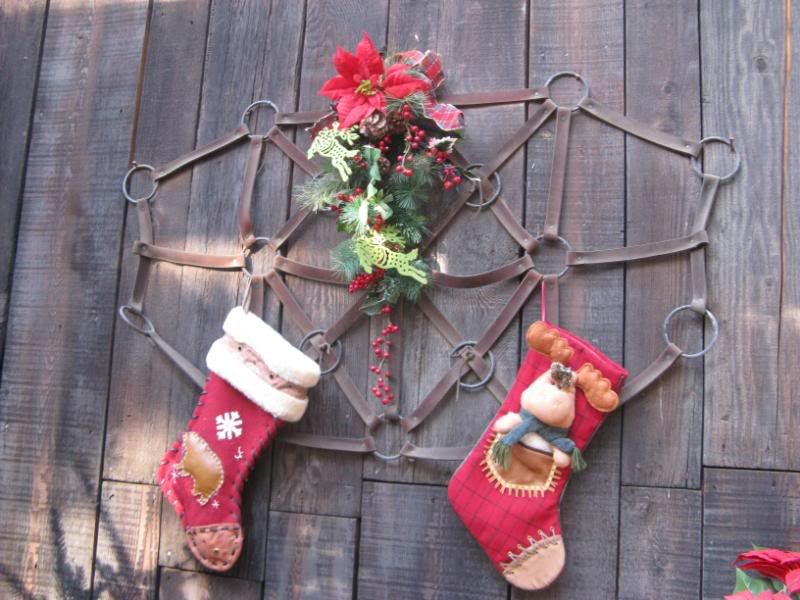 The Chipmunks are ready to dance and play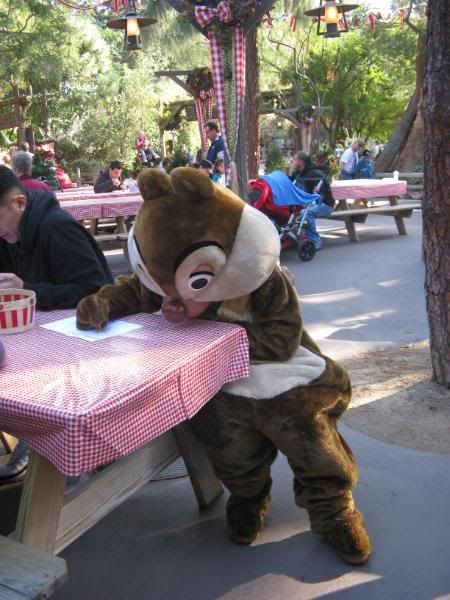 Big Thunder Ranch is full of Holiday cheer--- Lots of decorations and even Santa can be found here....
But if a Western Holiday isn't your style....Maybe take in the Holidays in New orleans for ahwile.
Now that is what we call X-mas Cajun style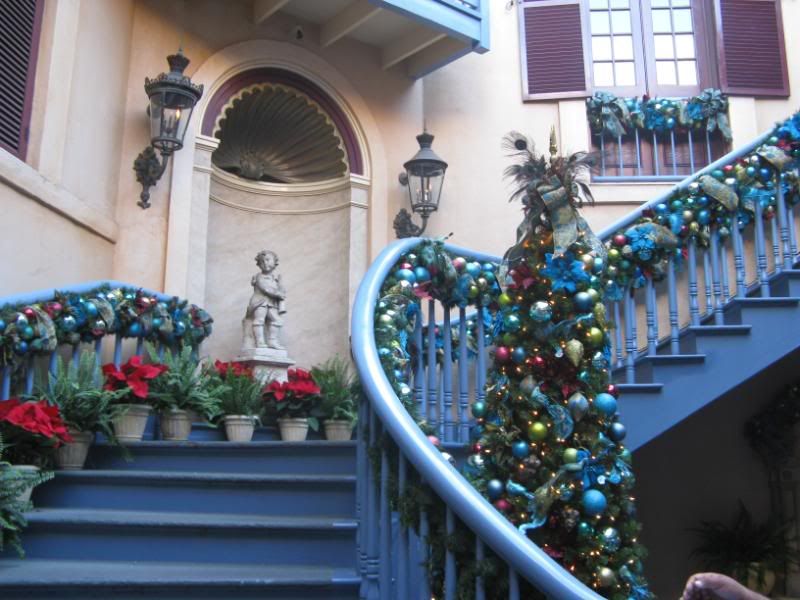 Even the Toons are in the Holiday spirit -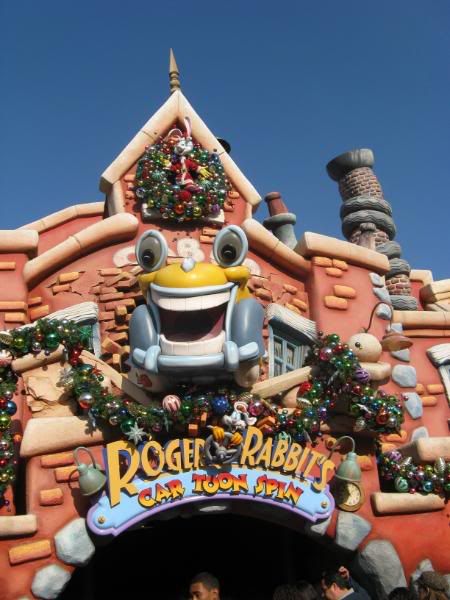 The Toontown tree was so colorful I could barely get near it.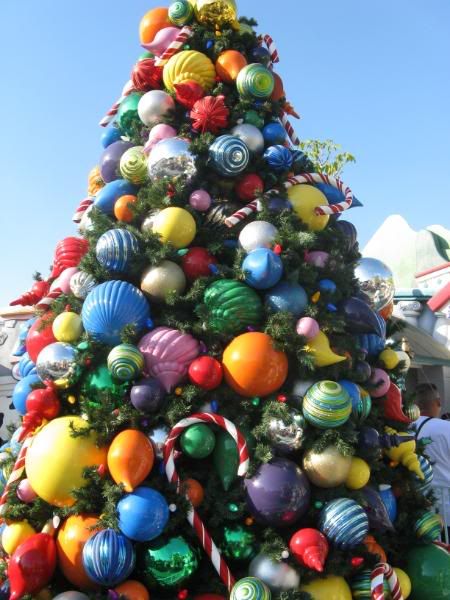 Even grumpy old Donald was in the spirit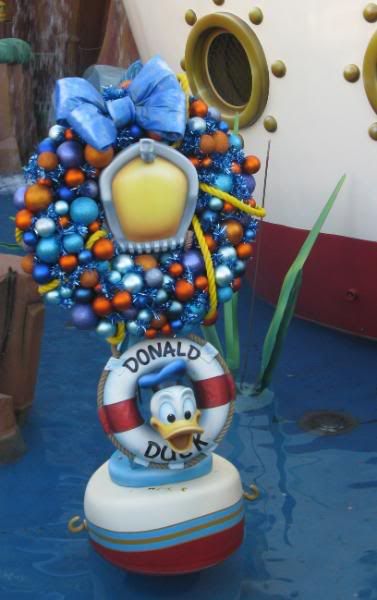 Goofy was out and about spreading Holiday Cheer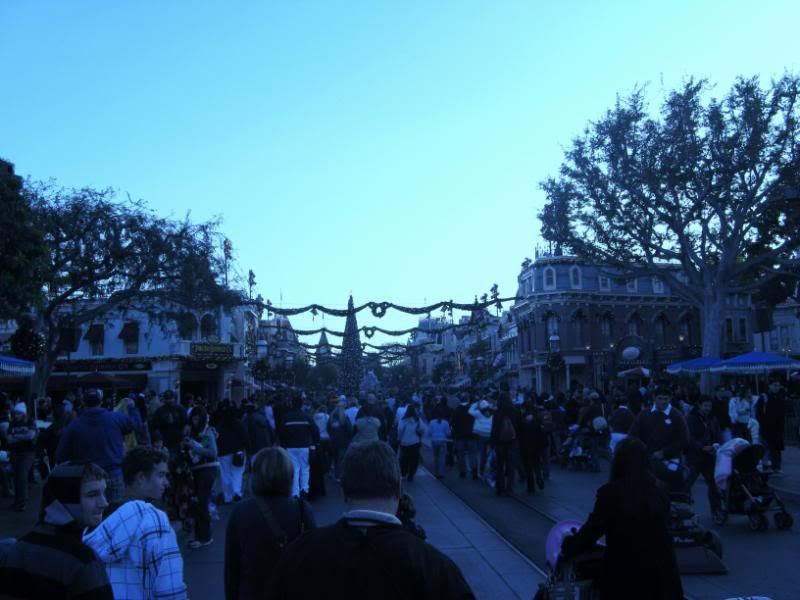 As the lights begin to dim people start to hit the stores for boobles and trinkets and whosits galours.
A Christmas Mickey very cool indeed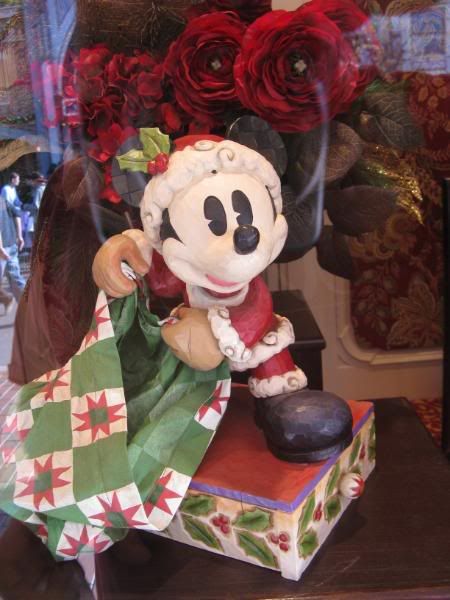 Minnie and Mickey as Snow People --now there is something you need
At nightime you can take in the lights....
Like this fellow here...posing for a video camera shot ----how odd and how queer.
While taking in the castle it started to snow
Snowflake falling like bubbles on the children below....
The Tree and night what a marvelous sight.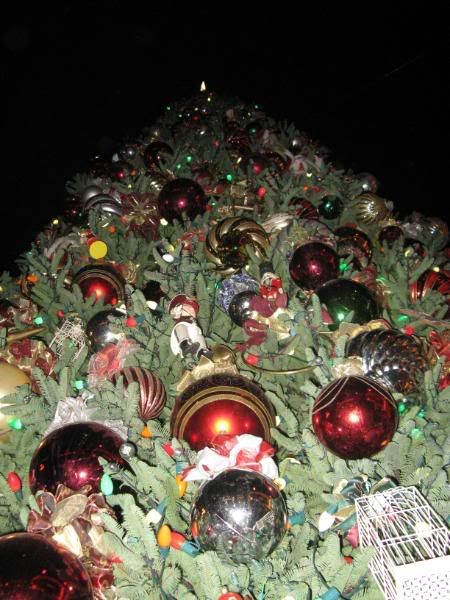 To not take a cute couples X-mas photo just wouldn't be right
Oh i almost forgot ---One thing i wanted to share with you....
The Christmas parade--but I guess I'll save that for Blog 2