Ok first Disney blog in awhile --thought I'd share a few HalloweenTime Disneyland and DCA pics from 2 recent short trips to the park in September.
. ORANGE means HALLOWEEN in case you didn't know and Disney used the color Orange in all its Halloween Decorating
Miss Pumpkin Festival (Decked out in ORANGE)
The Dapper Dans (decked out in ORANGE) after singing cool Version of "Grin Grinning Ghosts"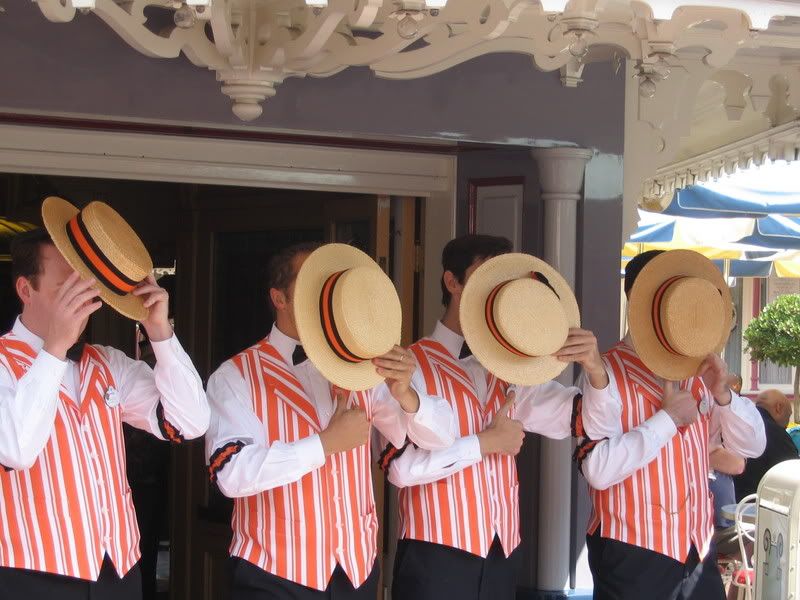 Of course had to visit the Haunted Mansion --all decked out Jack Skeleton style
After the Mansion headed over Big Thunder way and was pleased to see this section decorated.
"Check out my skeletons huh" (inside joke for Eric and Danny)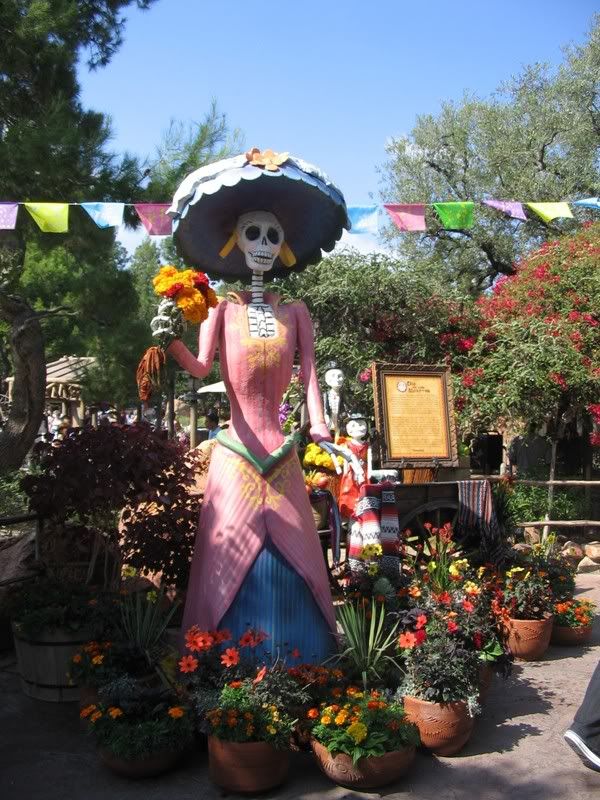 Then headed over to Big Thunder Ranch area to see some more Halloween Decorations. Some Flowers
One of the cool carved Pumpkins Lilo style
Stopped to play some cards with a couple of Pumpkin Heads
More Halloween Decorations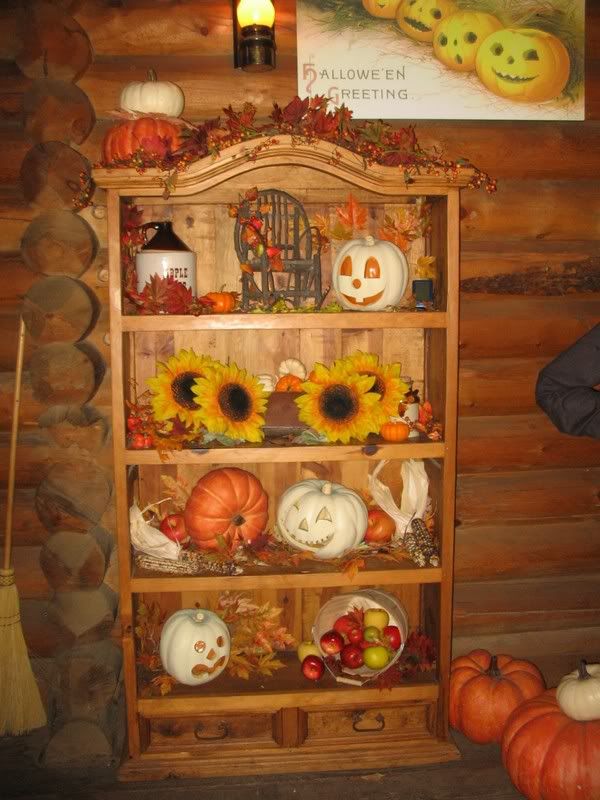 Kid's Halloweentime Arts and Crafts area
A pirate Pumpkin from Main Street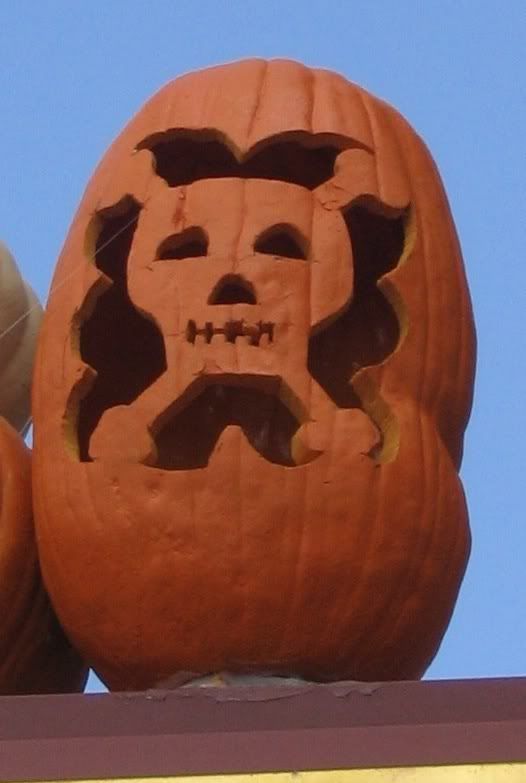 I week or so earlier I had dropped by DCA mid cold for a brief hour and a half visit to get some Halloween pictures there as well.
Minnie was all Decked out in the color ORANGE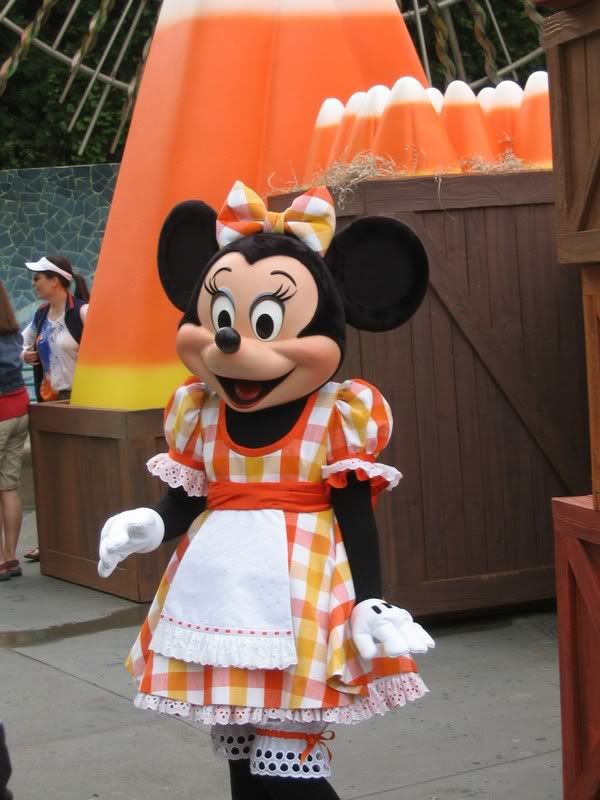 Pluto fresh out of Rehab for his Chasing of the child seems to still have some anger management issues as he prepares to Maul a small child.
DCA's Halloween Theme was Candy Corn---(ORANGE Candy Corn)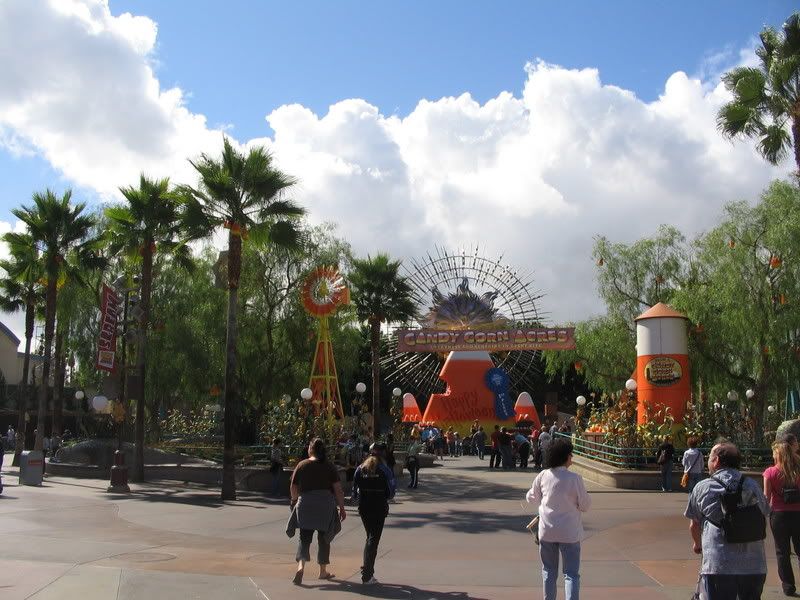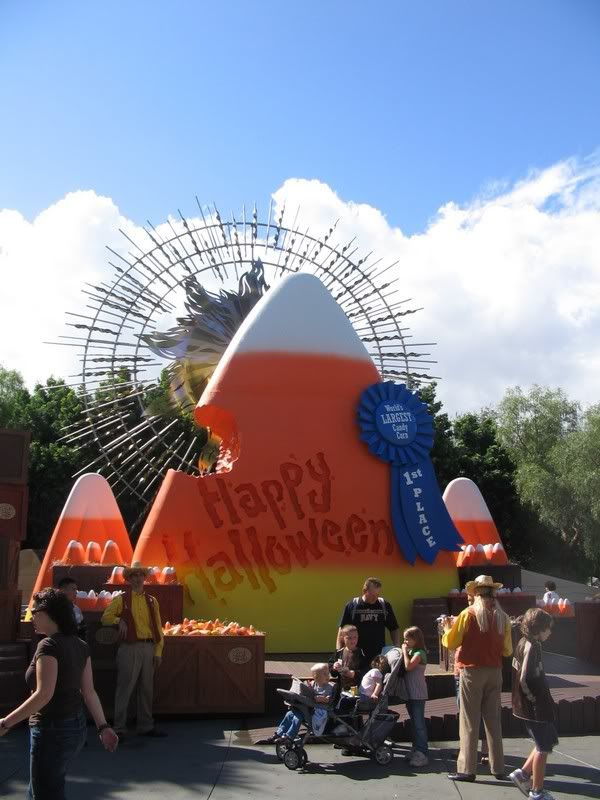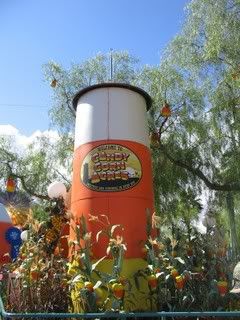 Candy Corn Carrots (ok I think you get the theme right)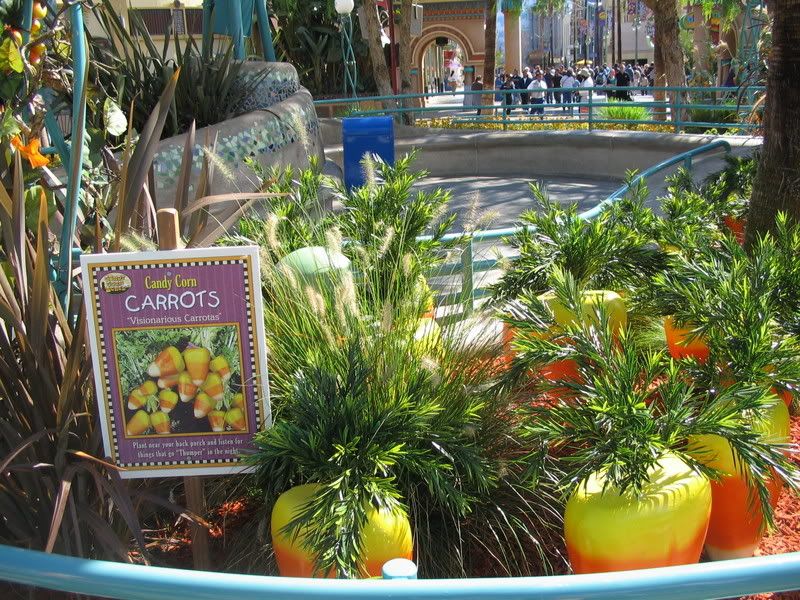 PUSH the Trashcan --made fun of some Australian Jedi
On this short hour and a half trip I did manage to get one ride in before the rain fell. Tower which was of course decked out for Halloween
I also checked out Golden Screams (I don't know why -well it was sprinkling and it is indoors) It was weak just like last year. Did see a few Disney Villains lurking outside
Follow my Disney facebook page is below