Headed out with the folks this past weekend for a little Food and Wine Festival fun. One of the advantages of being a Annual Passholder is the events like this.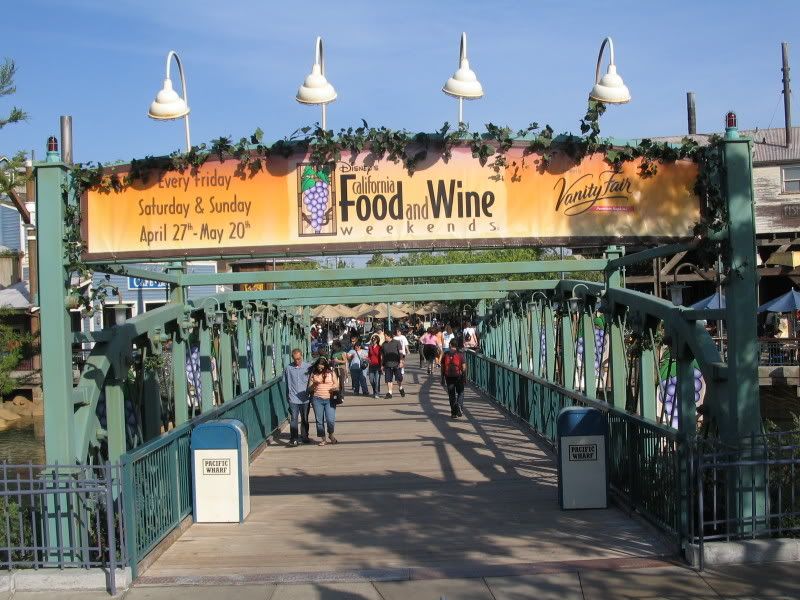 Started out the day with Dessert ?
At the upper Terrace of the Golden Vine Winery ---we took in one of the culinary demonstrations given by Disney Resorts executive pastry chef Jorge Sotelo who made a wonderful (Free) dessert ---always good to start the day off with dessert. There are about 10 different culinary demonstrations each day to pick and choose from---but line up early to assure seating at the limited space events. (at least 30 minutes or more depending on the crowds)
After dessert it was time for some (Free) wine tasting with a represntative of
Beaulieu Vineyard----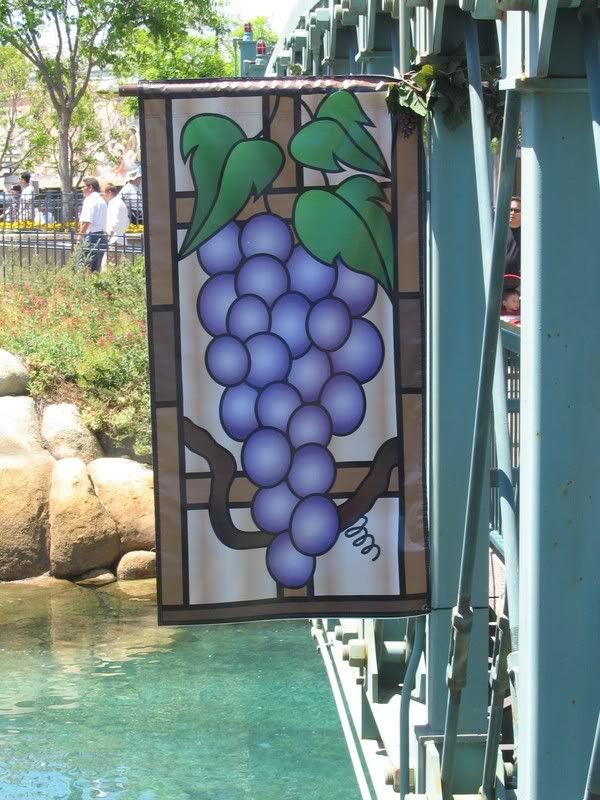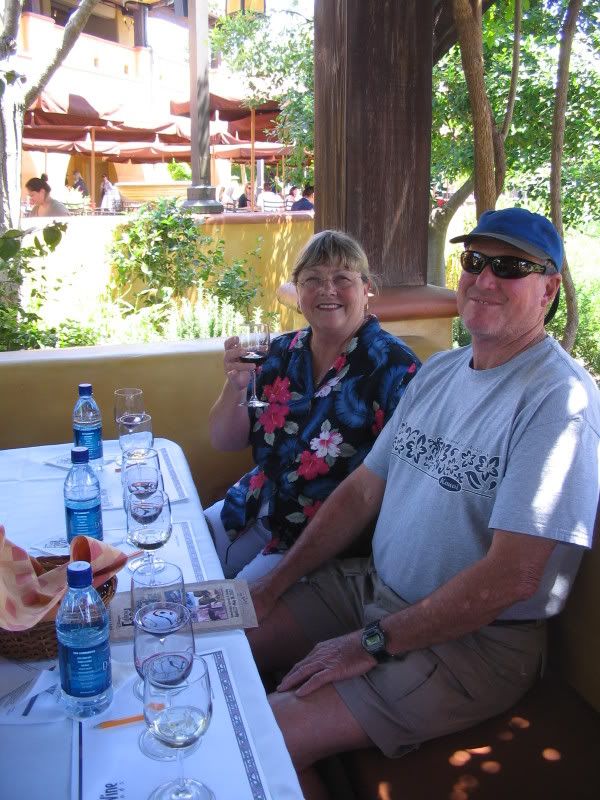 Each Winery --tells you a little bit about their particular winery and then takes you through a taste of some of their wines --which you can purchase. Great for novice wine tasters.
After a few trips in the single rider line of Grizzly River Run to cool off (my Dad's favorite ride) We had lunch at Pacific Wharf --The Bakery (Um --fresh bread) We then did the Beer Tasting A little wordy for the hot heat --but tasted about 4 different types of Karl Strauss beer for FREE. Gotta love that word