Today I lucked out---Toy Story (Midway Mania) or whatever the heck it is called was open days before the official opening as the Talking Potato told me .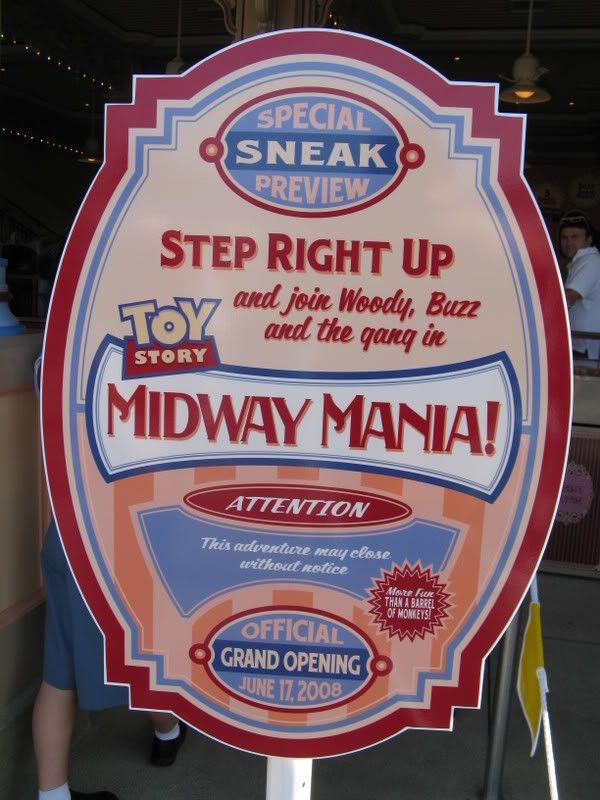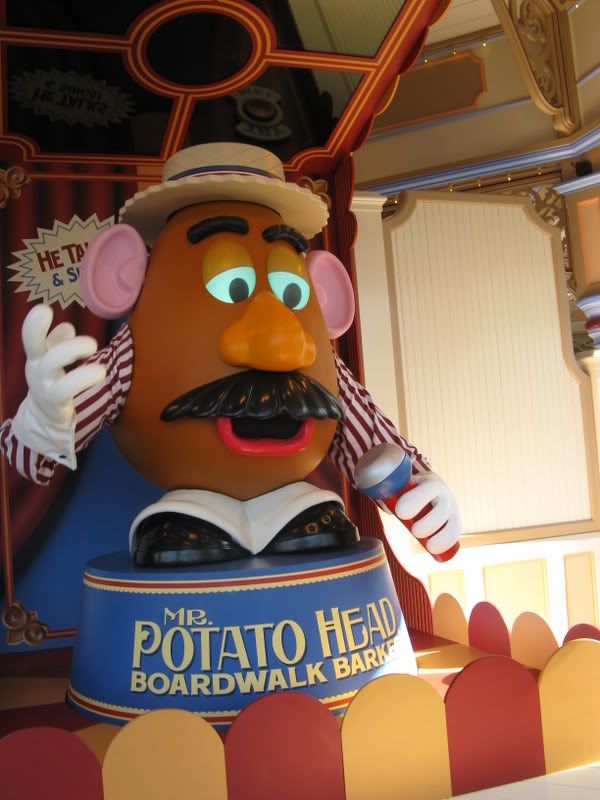 I was feeling that rush a Disney nerd gets when there is something new to see
As I shuffled through the line solo (since my friend that i was going to hit the park with couldn't go)... I took some pics of the Line Signage showing the cool games inside
I'm so going to pop Bo Peep's Balloons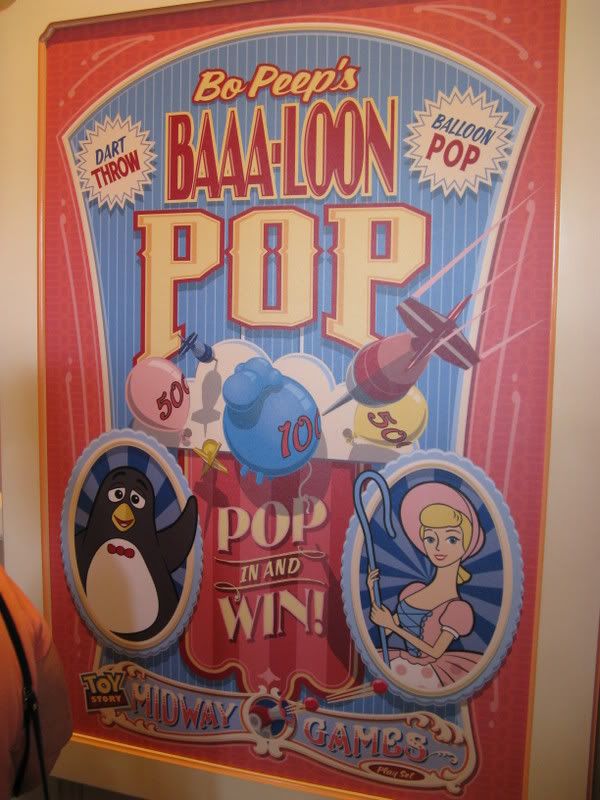 "A bunch of Hamm and Eggers"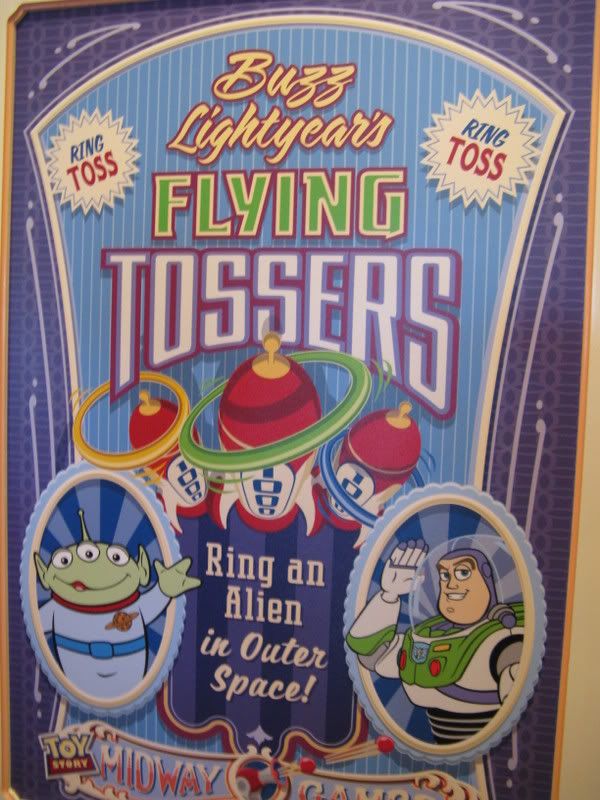 PICK UP your glasses here
"Hold on we going for a ride" Sorry the Indy thing is still in my system
The Ride itself was more fun than a Barrell of Monkeys... Spinning around corners with a cool Dark ride atmosphere between gaming sections...
This ride takes Buzz Lightyear to the next level....
Wow---it was fun---A moving 4-D shooting gallery... with Plates bursting in front of your eyes....you feel the balloons pop......Even if your vehicle gets stuck for a minute the ride kicks into a non-scoring practive round-----You will shoot until your arm hurts.. I got to the Beaver level on my first time through.... (yeah accuracy sucks ) but who cares..
In the ride pic of pre bonus round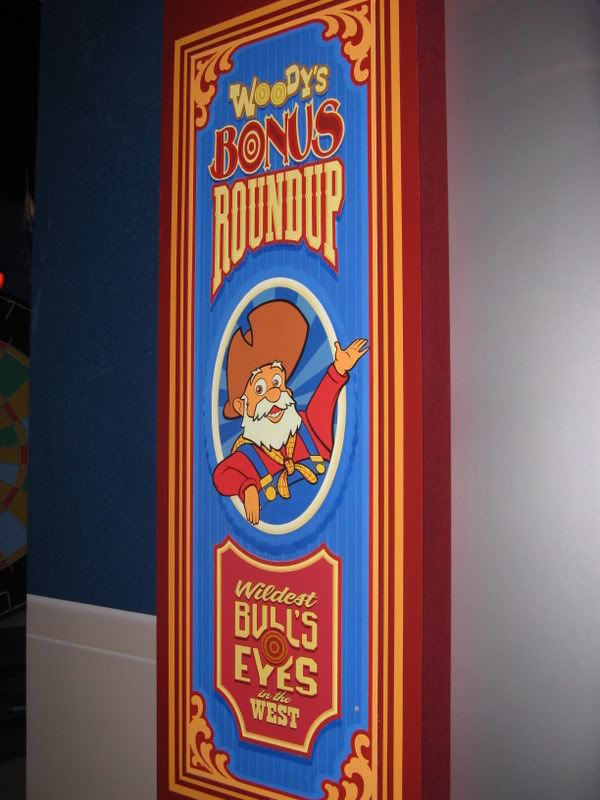 I got off the ride and jumped straight back in line again because it was so fun and got More Beaver for my efforts
AaF
After The mania -----and being Friday the 13th I did a quick tribute ride for the Tower 13 ...
While Desperately shopping for something for a friend of mine and being a typical guy that can't remember what a person has and doesn't have ---I spotted a Tiki i hadn't seen before in Adventureland..
And took a few quick random pics in New Orleans