An Indy Trilogy gathering and Seeing Indy 4 Twice didn't quench my thirst for adventure.....So i headed out to Disneyland to see all the new Indiana Jones related stuff..
The Great Tiki outruns the Boulder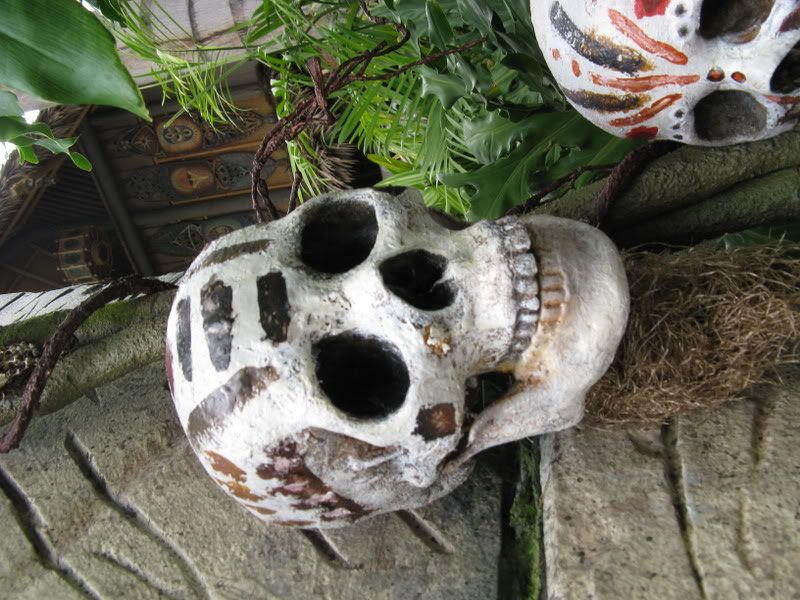 Up first

Indiana Jones and the Secret of the Stone Tiger
This minimalist show ---that takes over for a similar minimalist show Aladdin and Jasmine's storytime. Like the Jedi Academy show it is aimed at kids ---but unfortunately unlike that show there isn't much for the adults---There was too much romper room puzzle solving--not enough action ---Here are some pictures
"Hey lets bore the adults"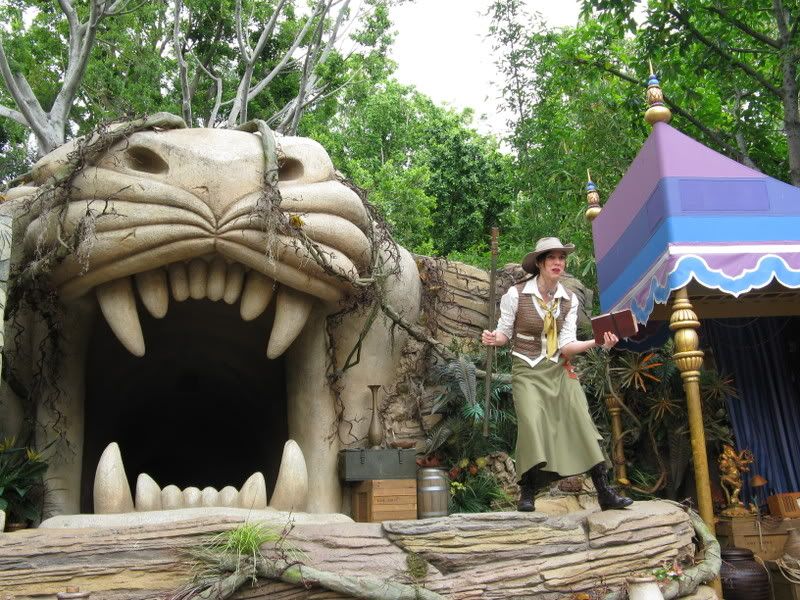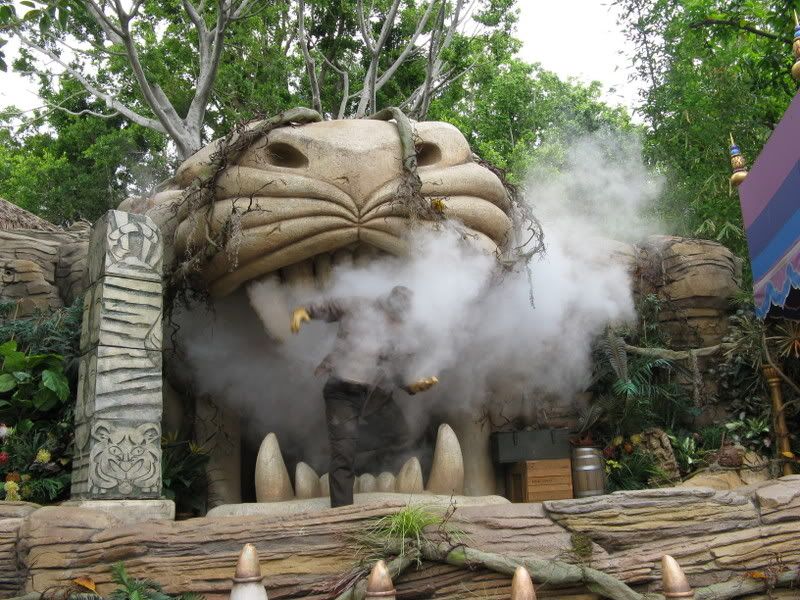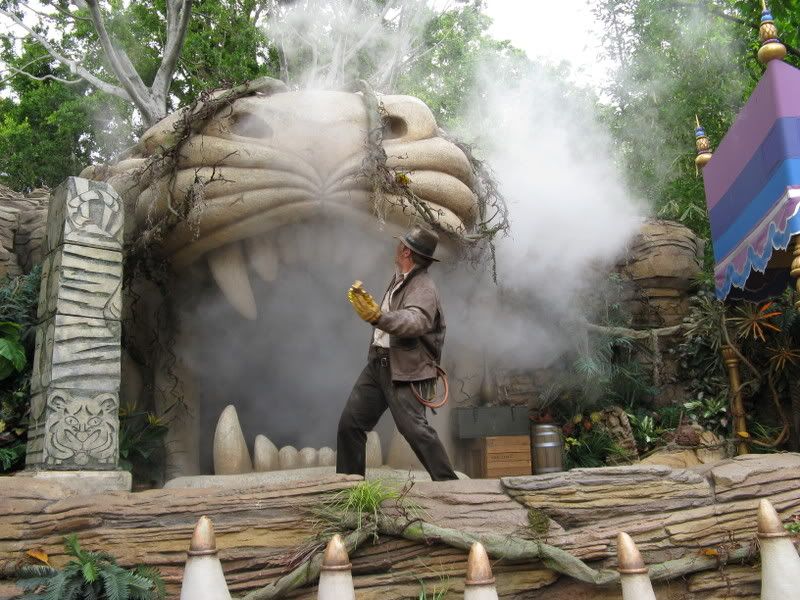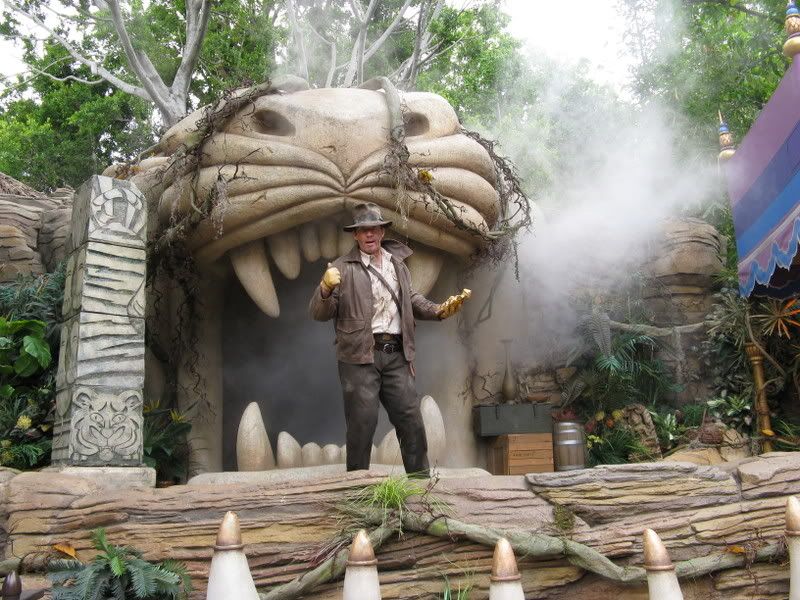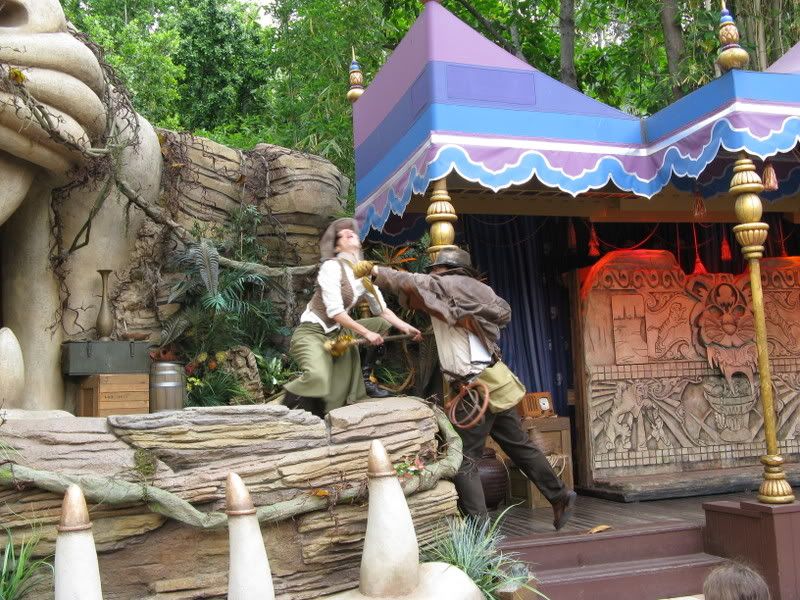 After the kids show------Indy took to the streets of Adventureland for a little more adult friendly fighting
"Fighting --Fighting --who is the winner?"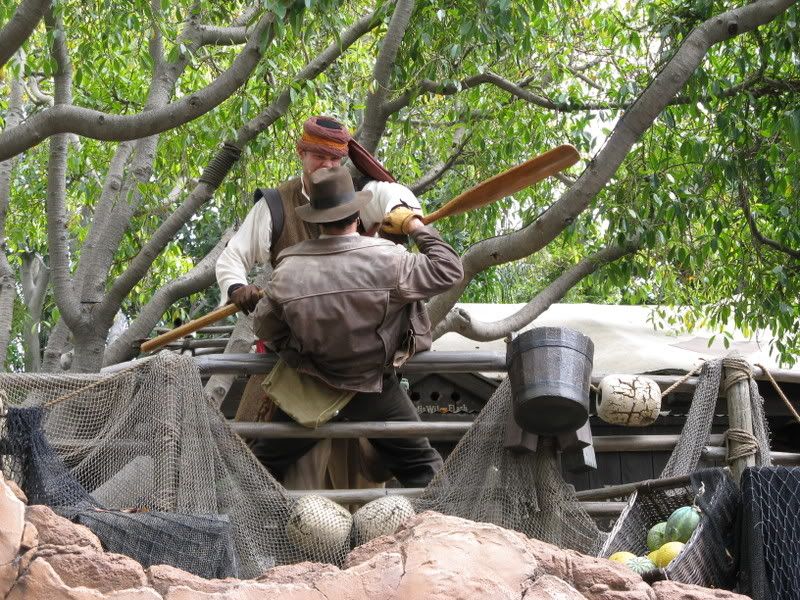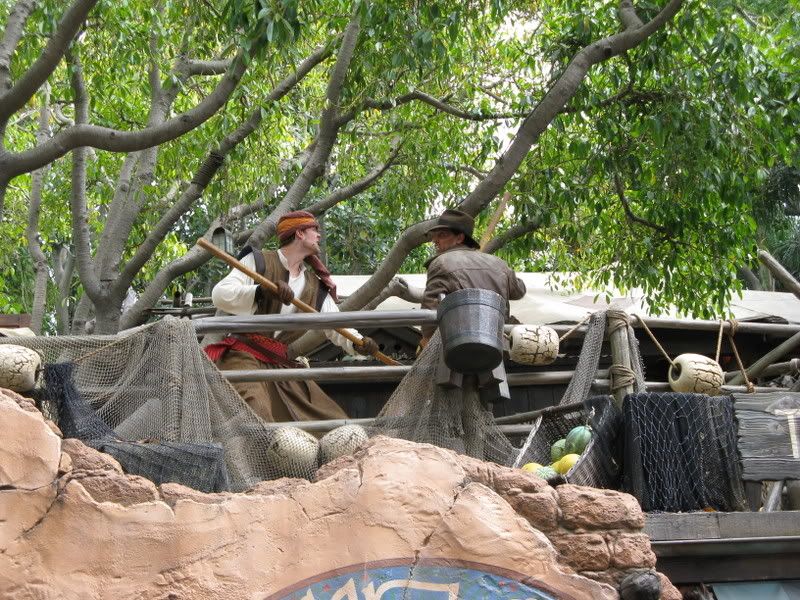 Fighting all over Adventureland
(How come all of Disneyland's stunt shows they
are fighting over a map?)
Ready for some Rope bridge Drop kicking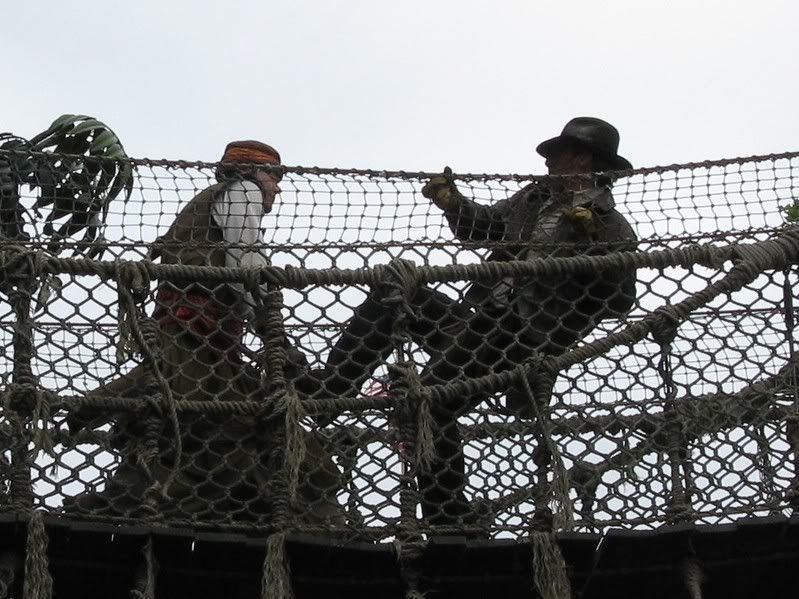 Also went on The Jungle Cruise ---where they had randomly thrown some Indy stuff around the ride --just for some Indy Flavor. Like Mola Ram's headpiece....(if i had --had the headpiece maybe i would still have hair)