In the slow and painful death of HE-FAT....(you really have to read all my blogs to get that reference)....I headed out to Disneyland for the Disneyland 5K run.

A lot of fun...
Friday 4th September 2009 ...Had to go out to the Disneyland hotel to pick up my race t-shirt and number.....so visited the Disney Health and Fitness expo. Also got a premiere issue of D23 Magazine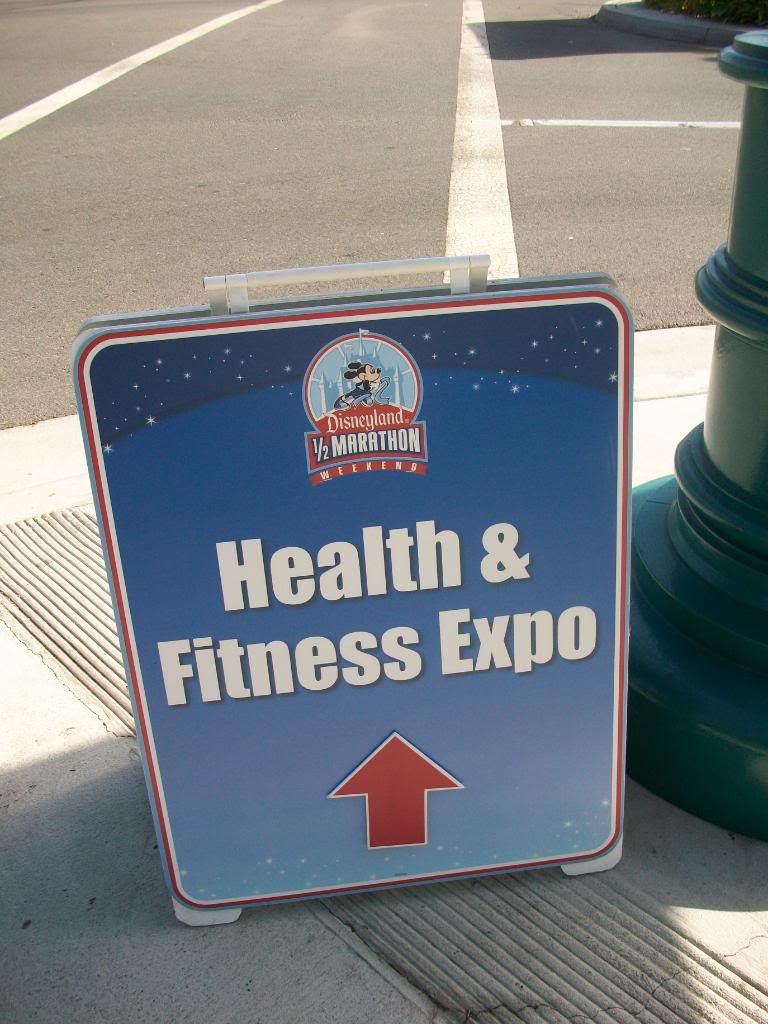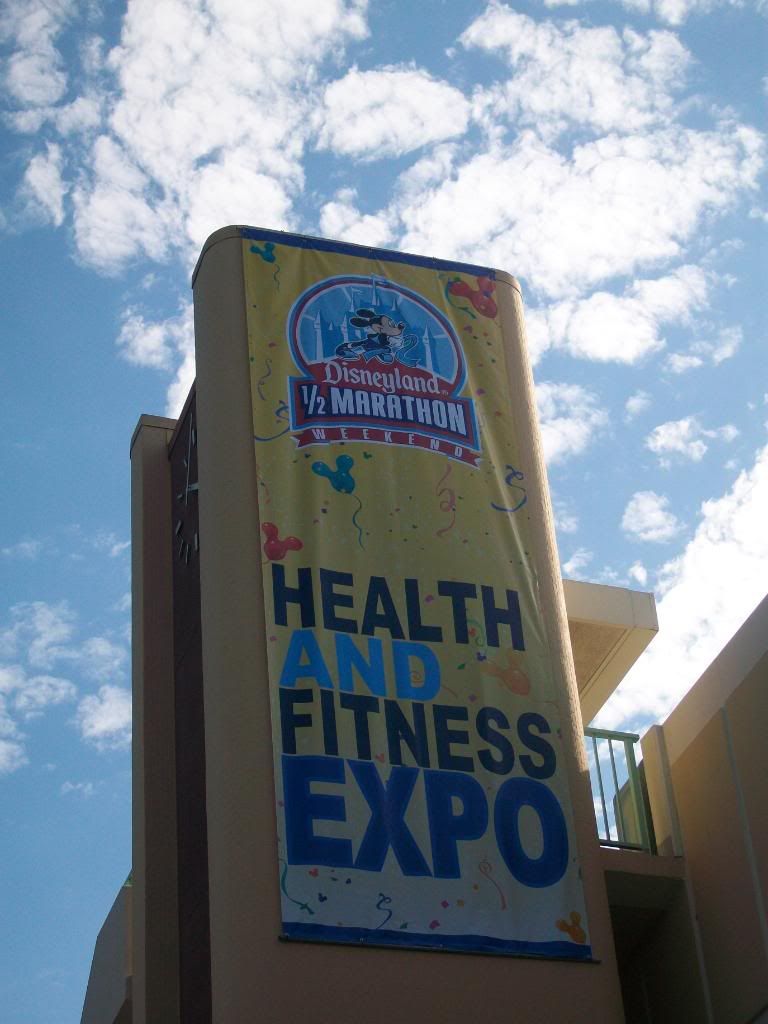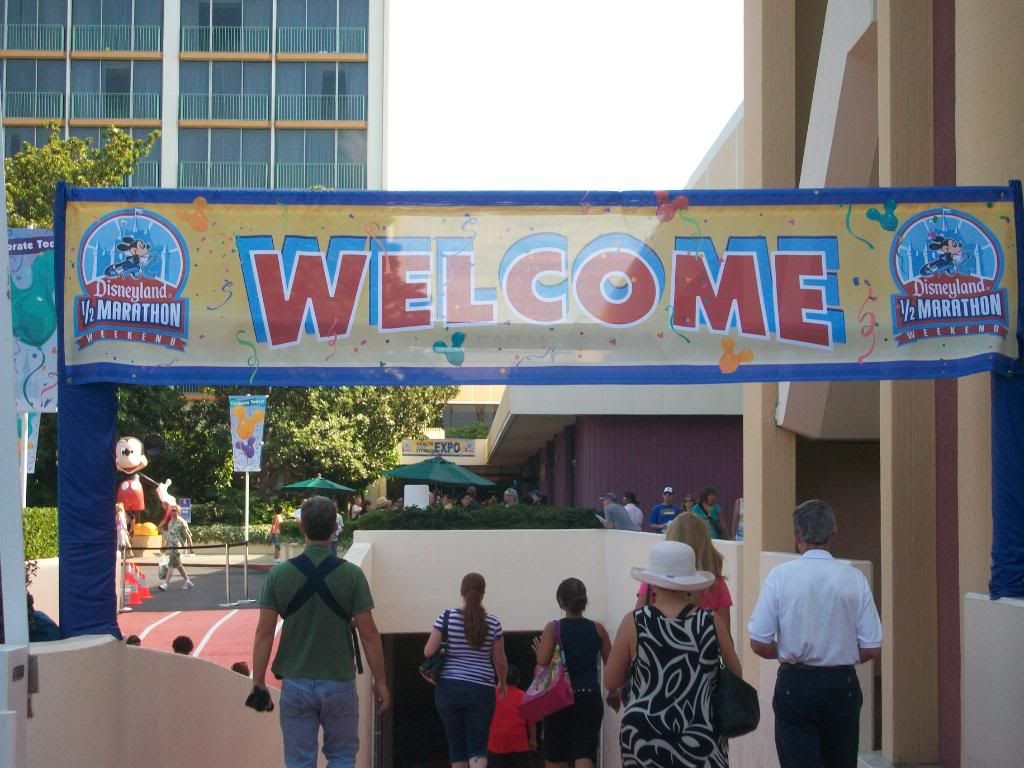 It was a really cute setup with a fake track laid out leading into underground area where you turned in race waiver to get number for race

Garsh!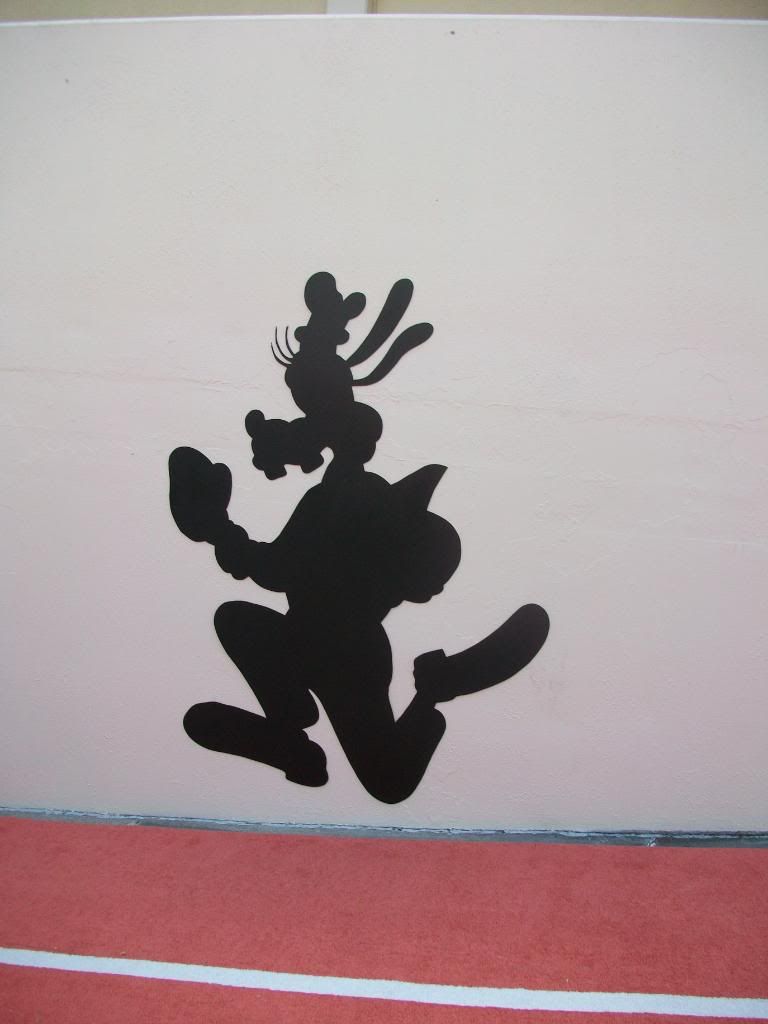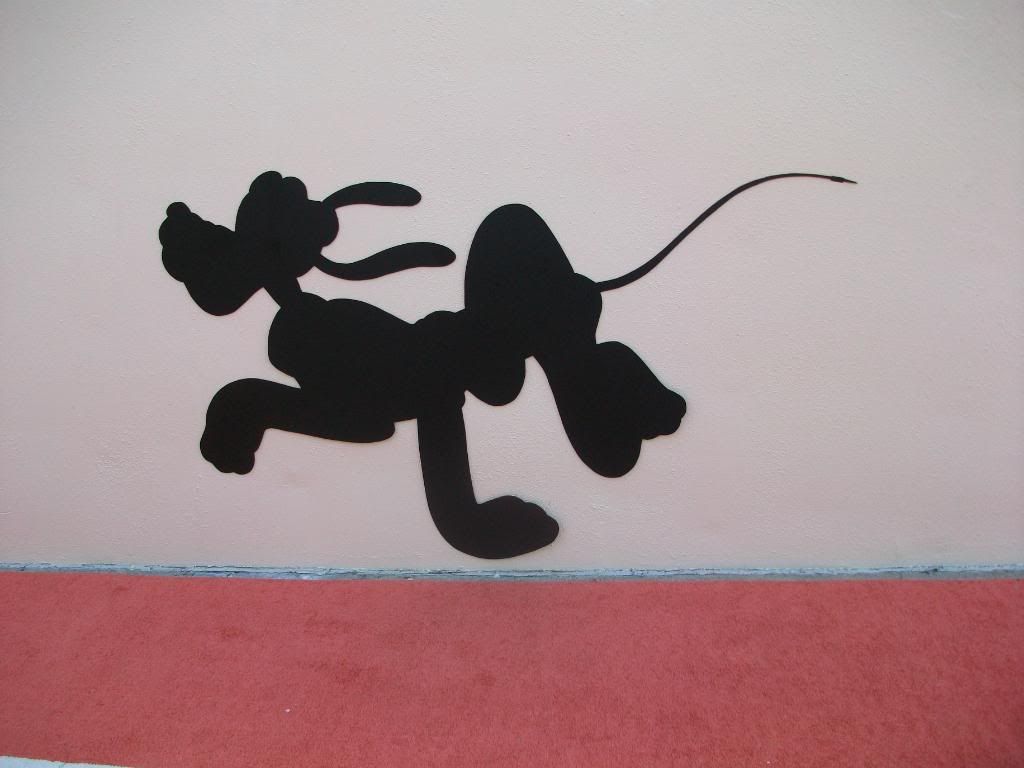 The line to pick up Shirt was so long it needed a Fastpass....(It moved quickly though)

There were a lot of booths at Fitness expo
I tried the gross 10 Calorie vitamin water.



Run Photo op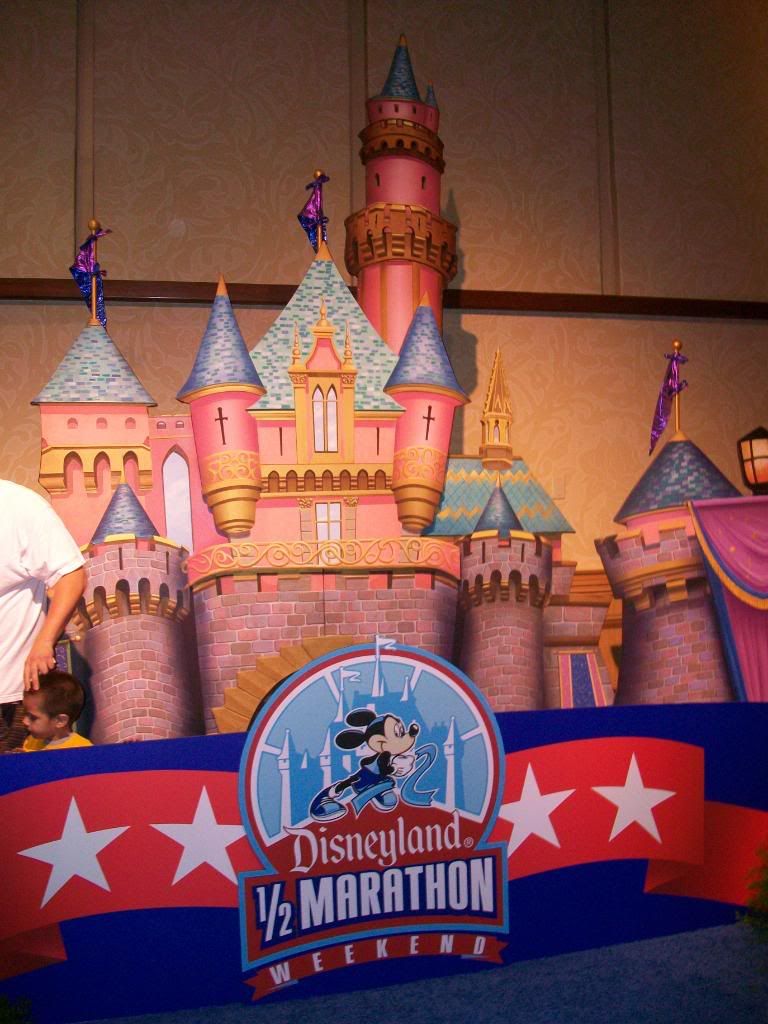 Race number



They had free Screening of some ABC shows and runner talks...

Saturday 5th Sept 2009 (Bloody early in the morning)
I arrived around 6:15am to a Dance party in Parking lot.

Main Street DJ



Some People were dressed up for the occasion
Tinkerfellow and Duck woman



Big Hat guy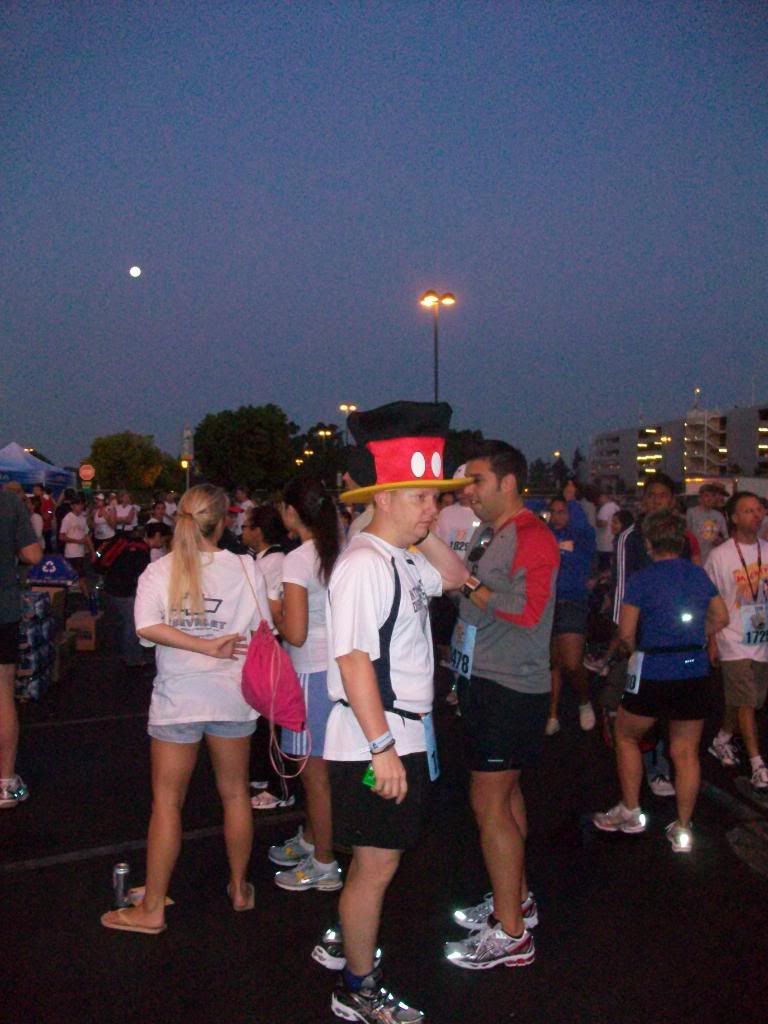 These people



People were lining up early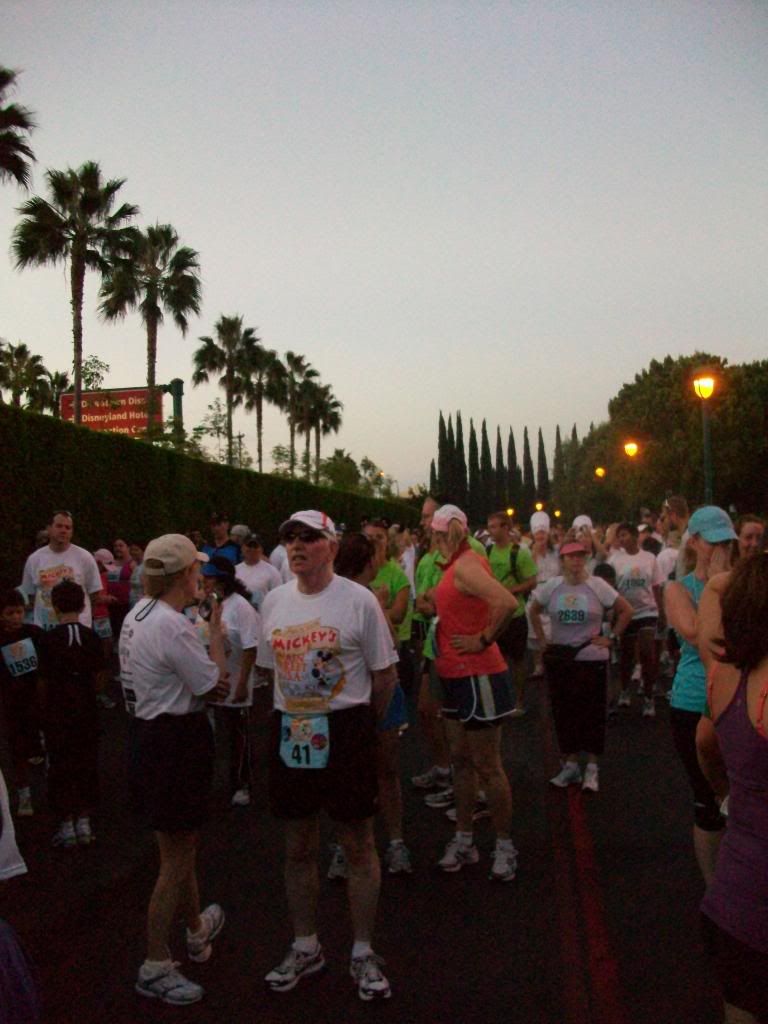 The Dapper Dans sang us some early morning songs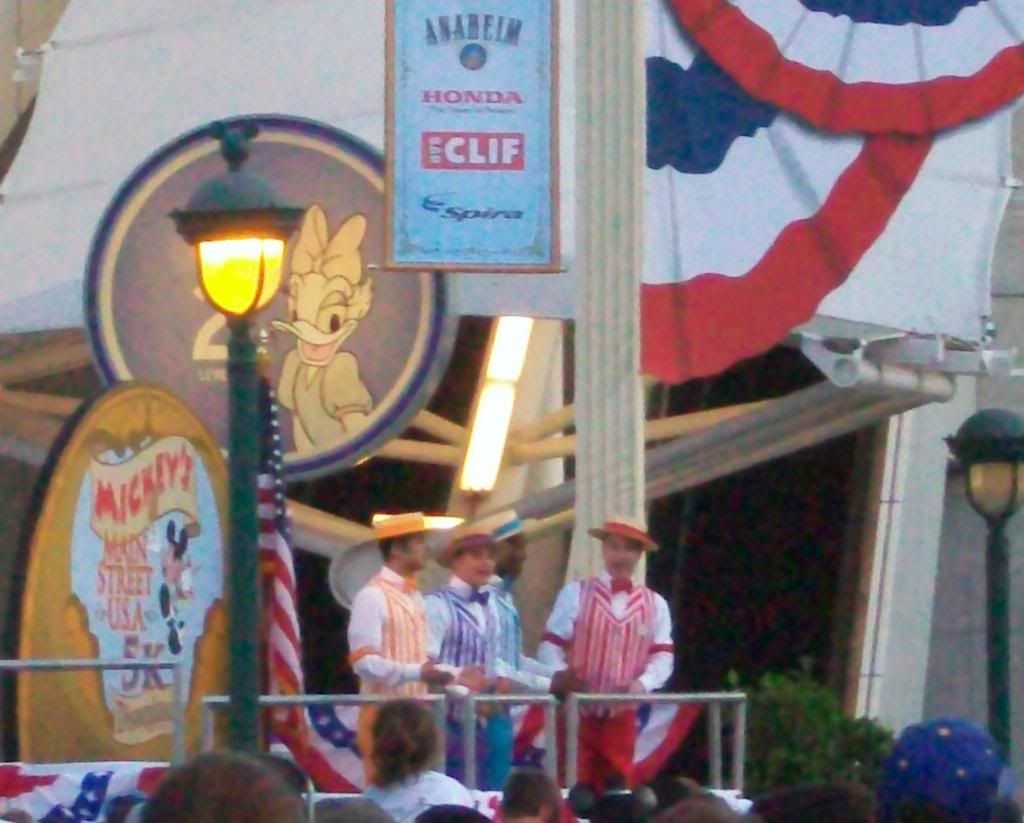 And then we were off...for a fun 3.1 miles
(I hate the slow starts where you can't even start running at the beginning because there are so many people) ..Was able to snap this picture on the way past start line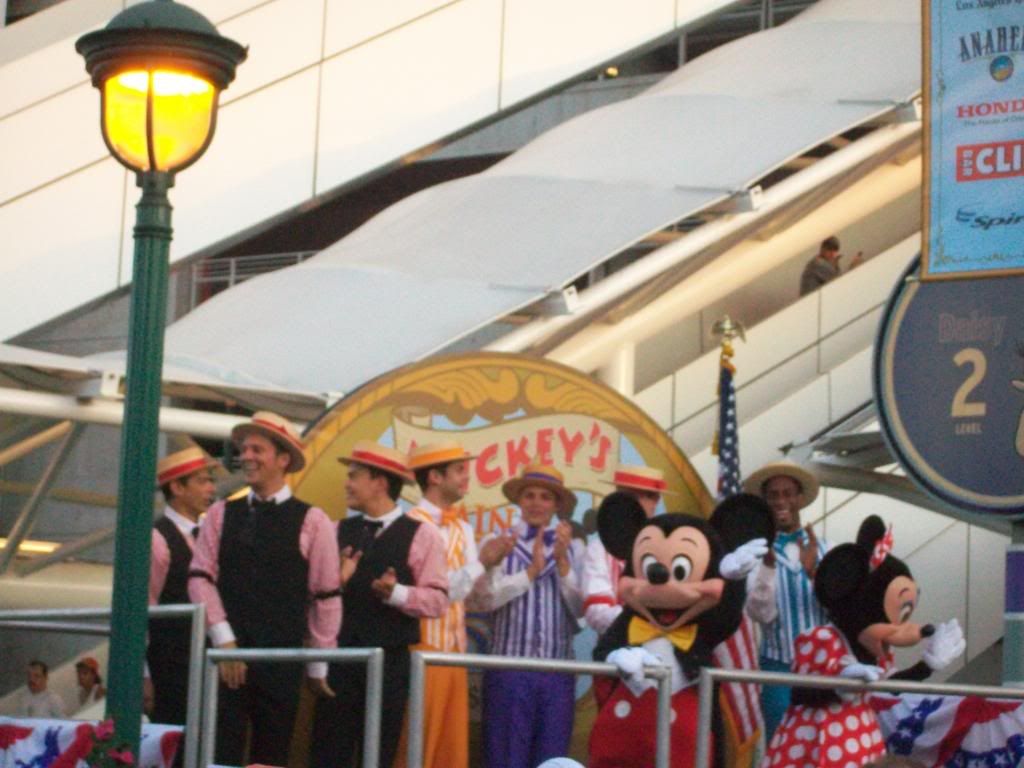 The Dick of the Day award: goes to WALKERS that line up at the front for the start....I'm glad you are walking and supporting the race....But please lineup towards the back next time so everyone else doesn't have to avoid you like and obstacle course for the first 1/4 mile of the race.



Race Pictures


The course started at Parking structure --Ran the tram route in DCA.

Here is a cool picture of couple with Disney Bride and groom Mouse ears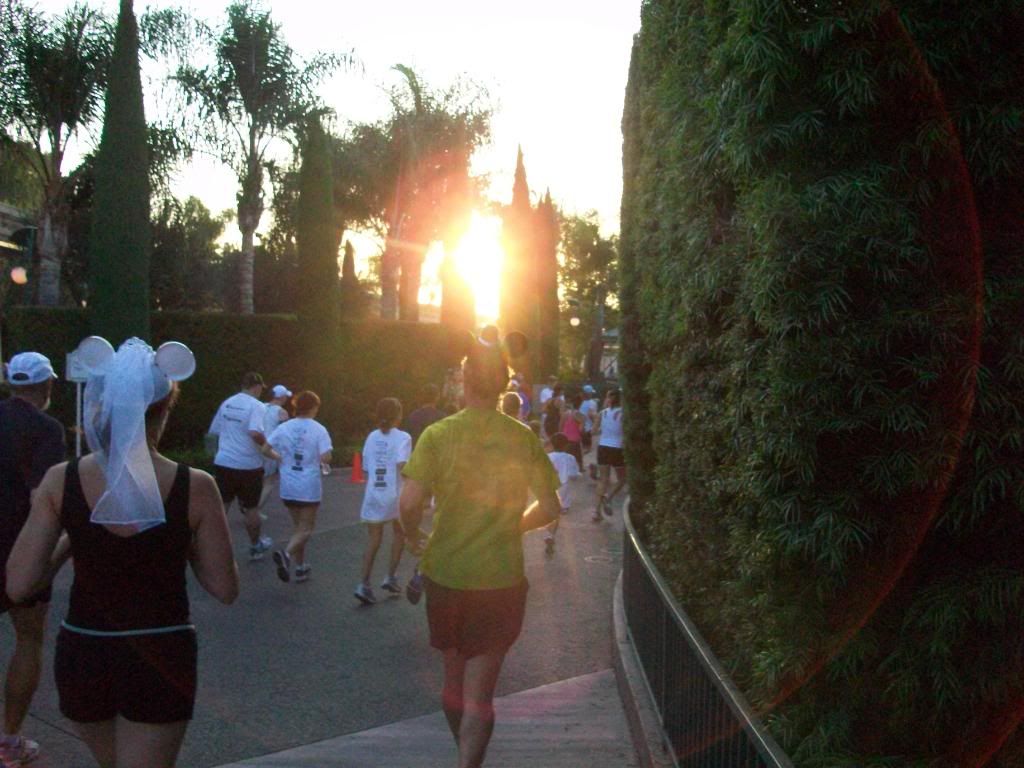 Cheering us on in DCA was the High School Musical crew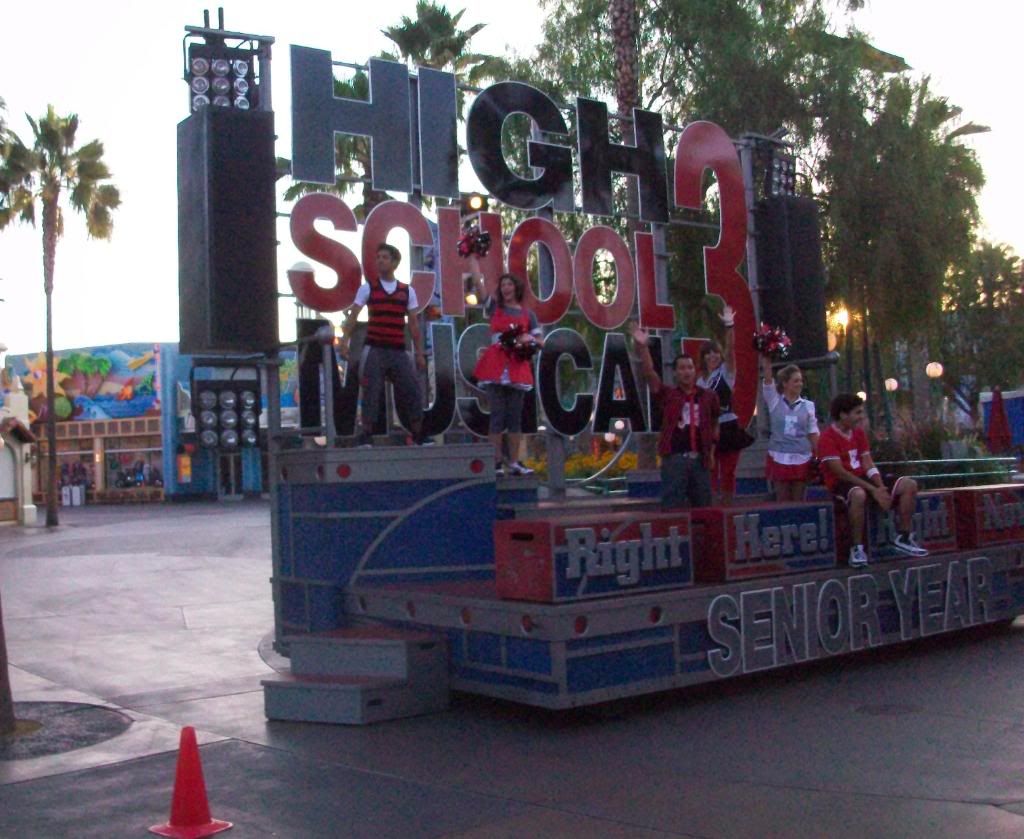 We headed into Flick's Fun Fair area then backstage then down Hollywood Backlot area past the play house Disney bunch



Thumping past the 1 mile mark (backstage)



Then the course heading into Disneyland---into the backstage area behind Main Street and Tomorrowland--Buzz was up where the old Peoplemover used to be.

Running through the castle



Past Smallworld we headed backstage again. (Near old float building and Train and Monorail storage area.)

Slowing down to take a Goofy picture in Toontown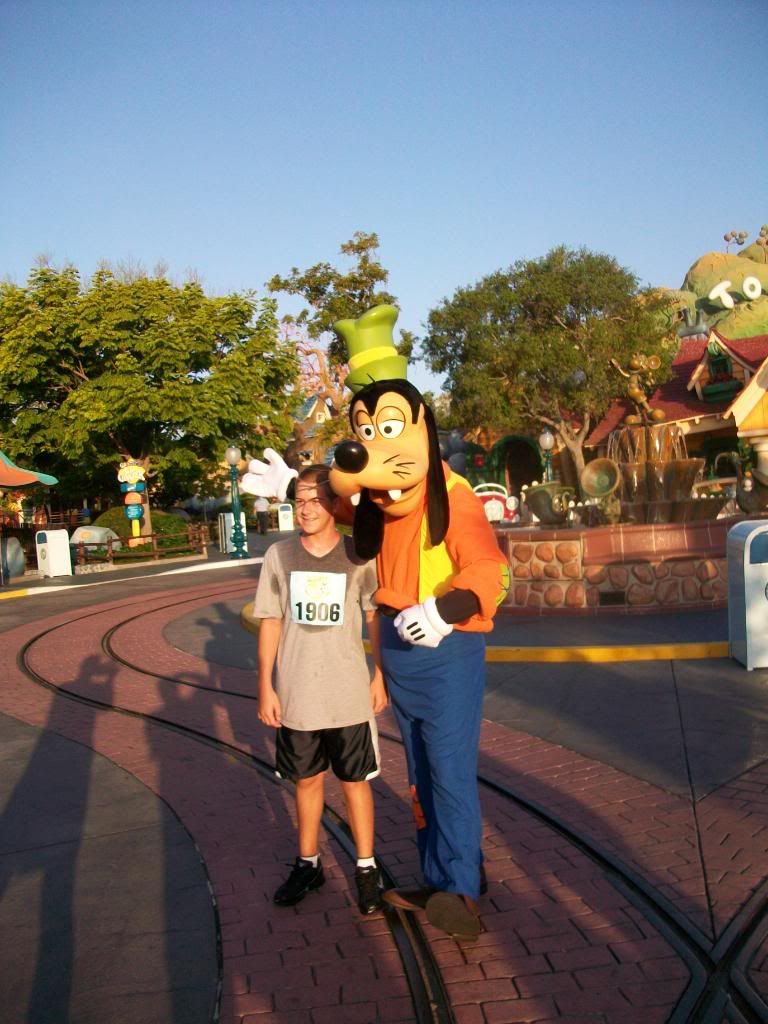 Backstage again (I remember all these areas from when I worked there) We passed Chip and Dale in near Big Thunder.

The finale of the race was on Main Street USA with Mickey Pluto and Minnie sitting on a double decker bus to cheer you to the finish line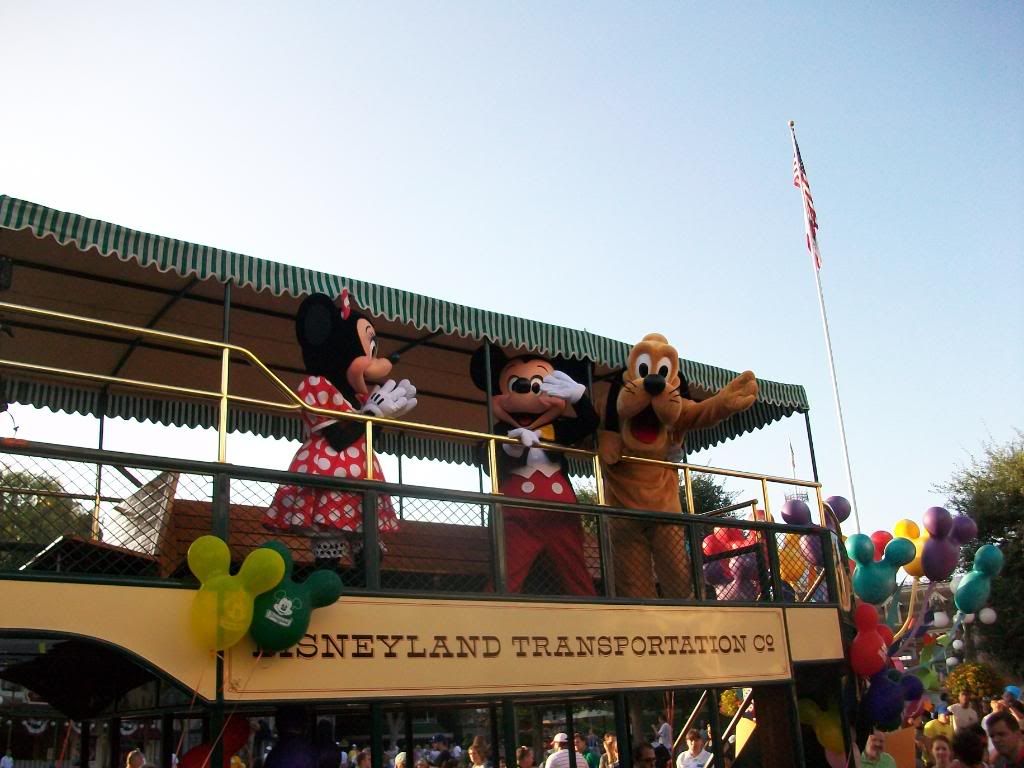 Definitely the funniest 5k I've ever run...I will definitely do it again next year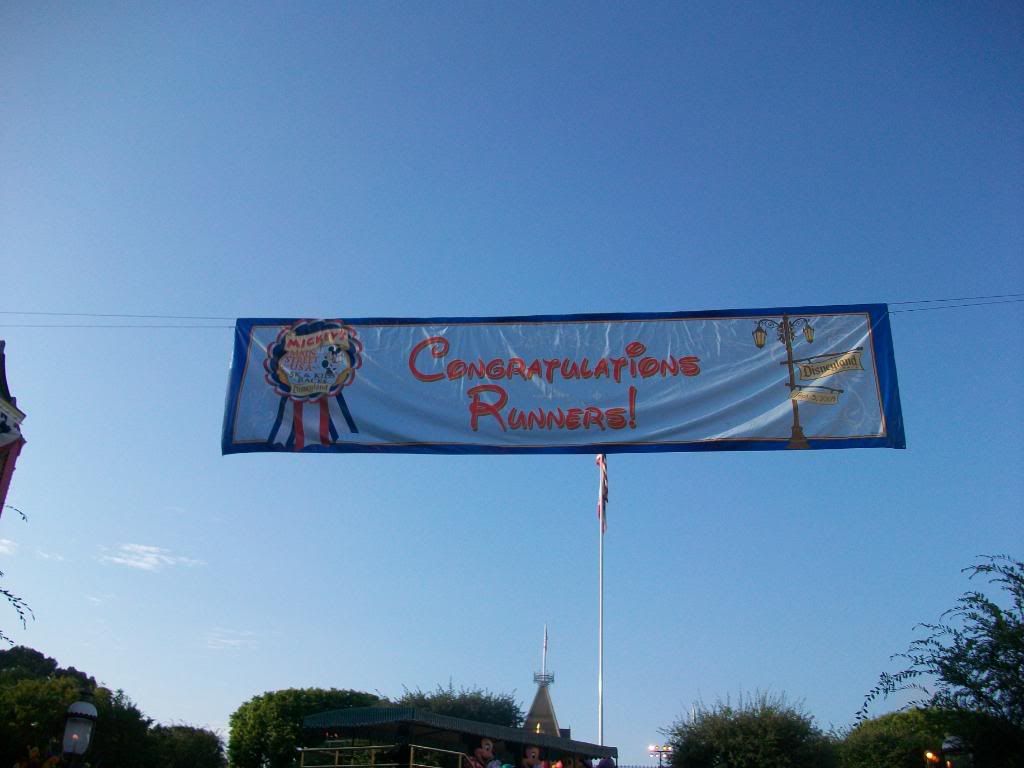 We all got a cool Mickey Race Medal and photo op after the Face.....The slow and painful death of HE Fat continues.....Down 15 Lbs (mostly from swimming and eating better) 5K Time improved even after not having run in 2 months......HE Less FAT now.....

Yeah Baby! Around 31 Minutes while taking pictures......Big Improvement but still way slower than I want to be
(now I'm down to 22:38 in 2011)