Went and saw Alice in Wonderland at the El Capitan Theater in Hollyweird Ca on Friday 03/19/2010…And had a blast…
.
Seeing it in
Hollyweird
made it not just a movie but an experience…..Where else can you bump into Fat Vader on the way to the show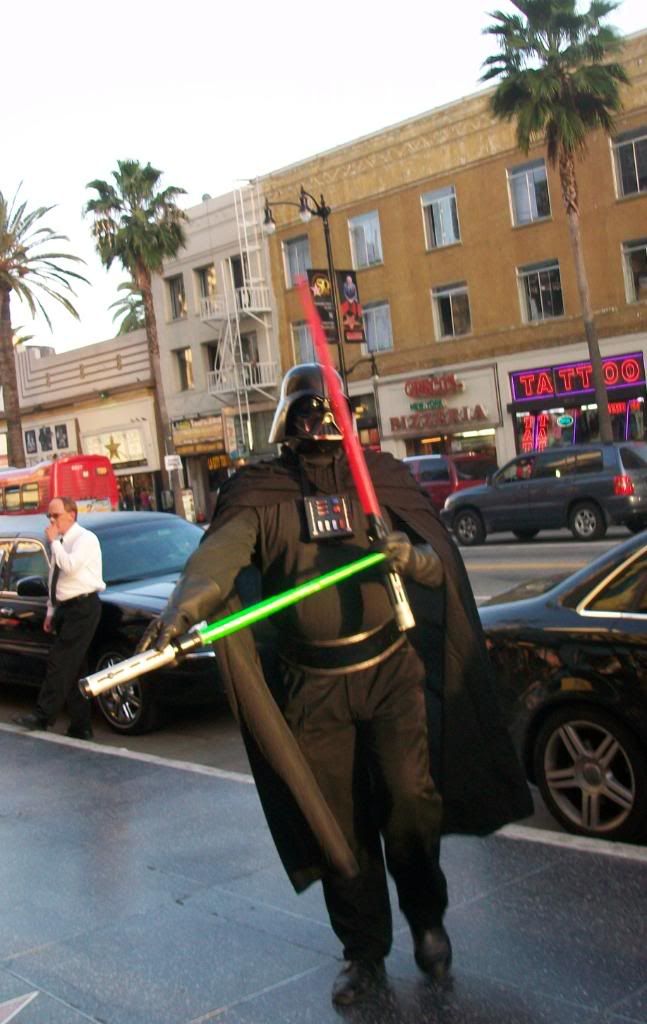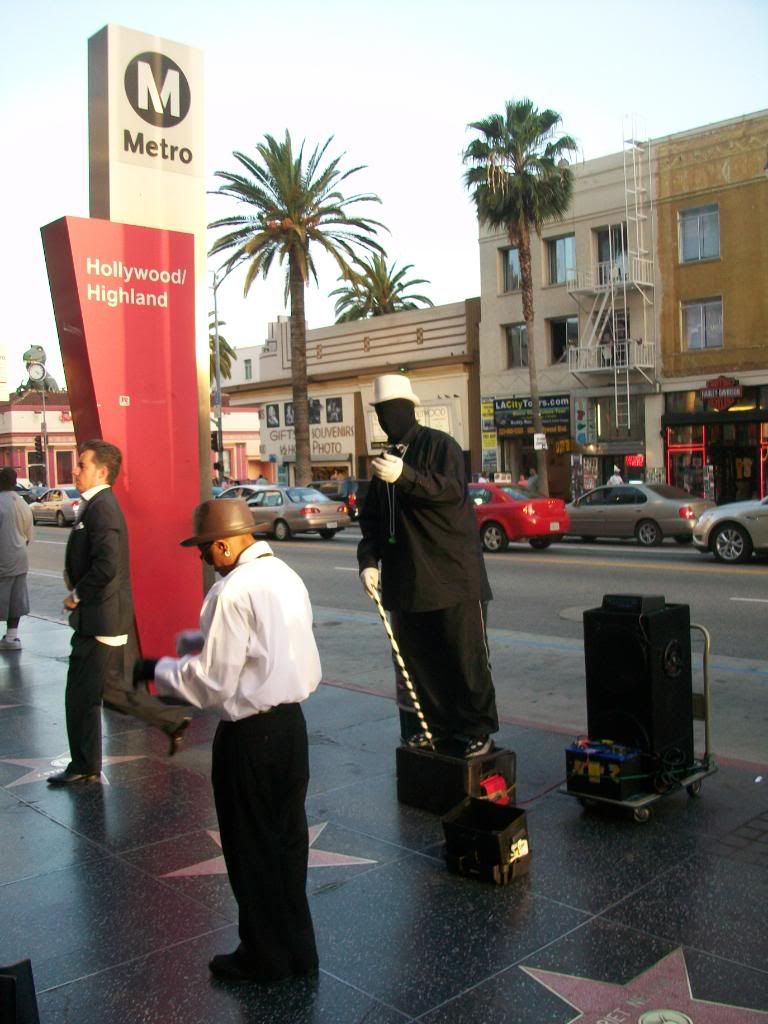 "Hey Drum man --what you doing?" Spike Lee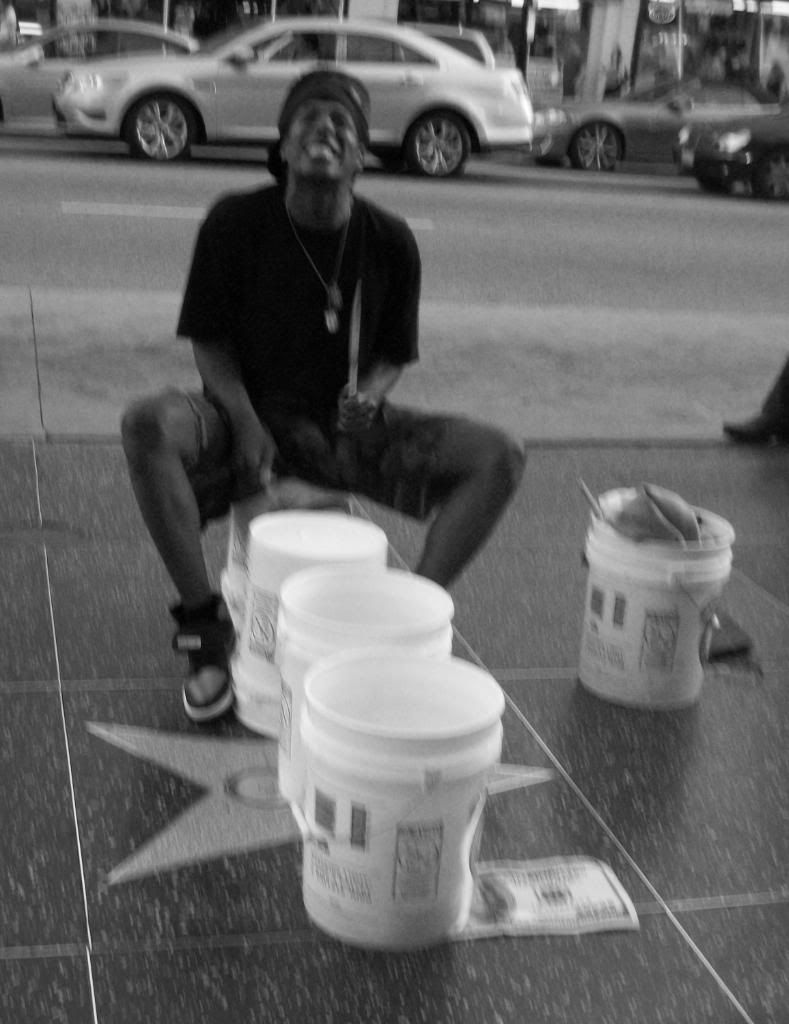 Seeing Drum Man brought back memories
Superman and Frankenstein –waiting to cross the street …..Of course
Where else can you hang out with Elvis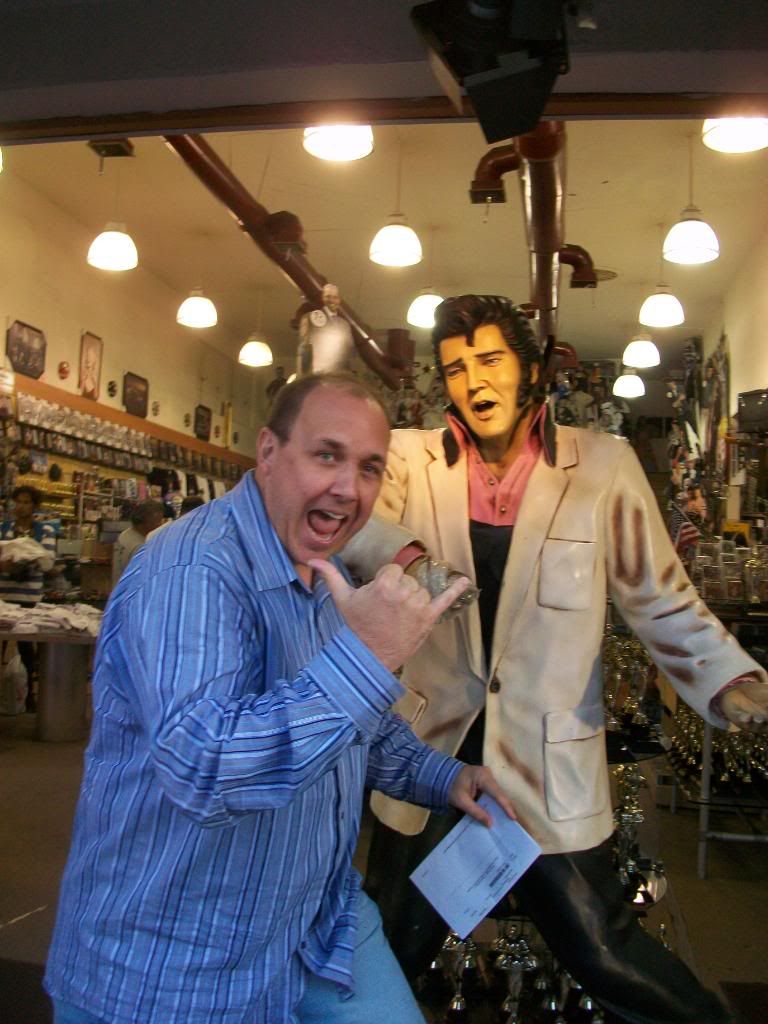 Or chill out with Mickey Mouse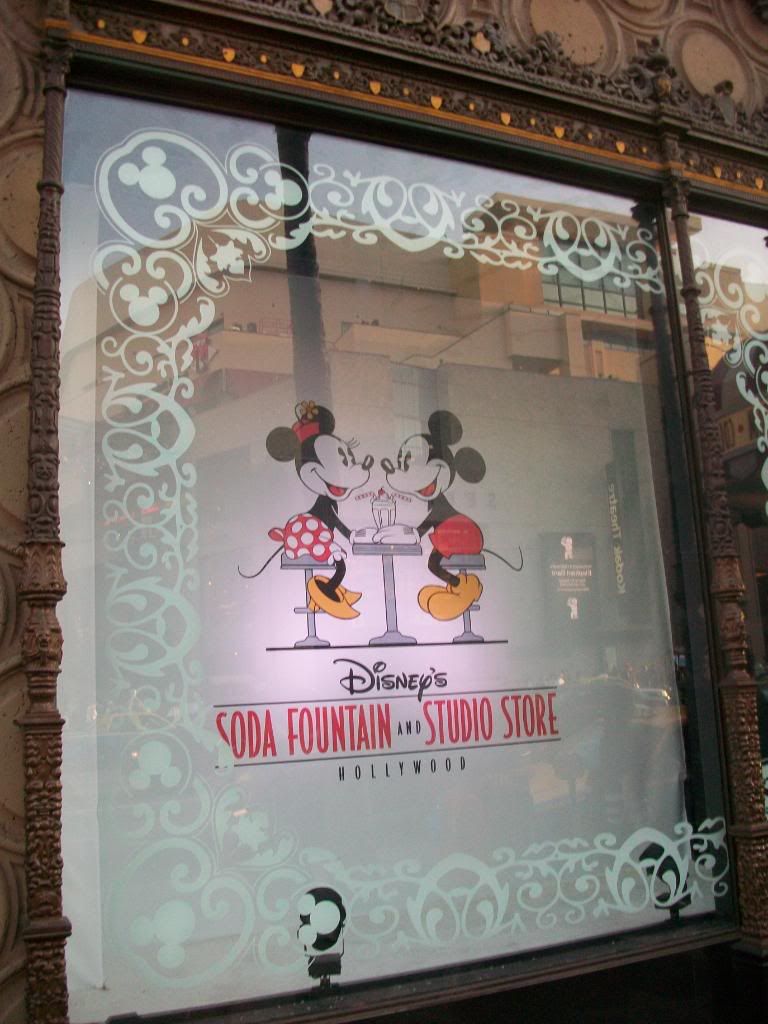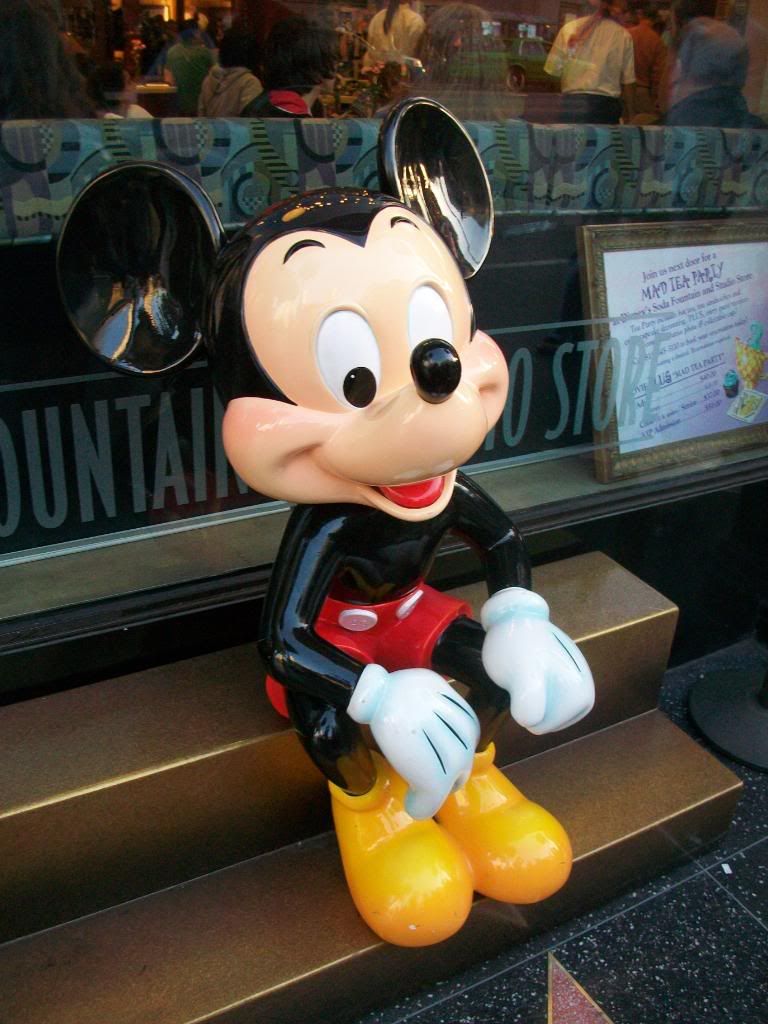 But we were here to see Alice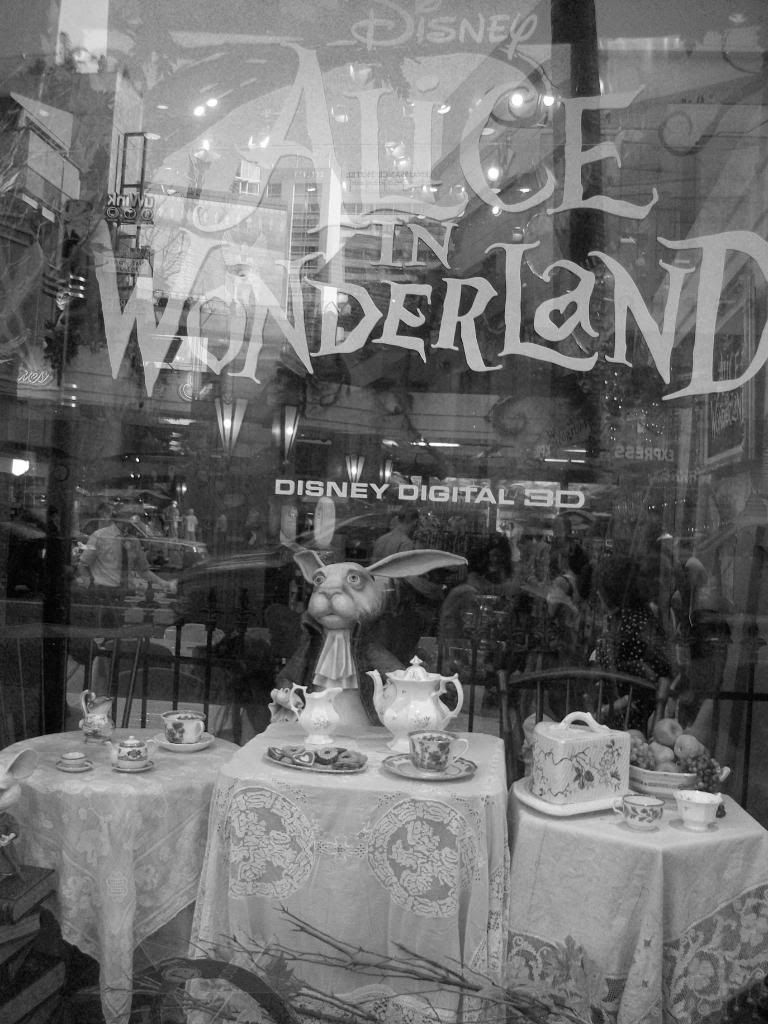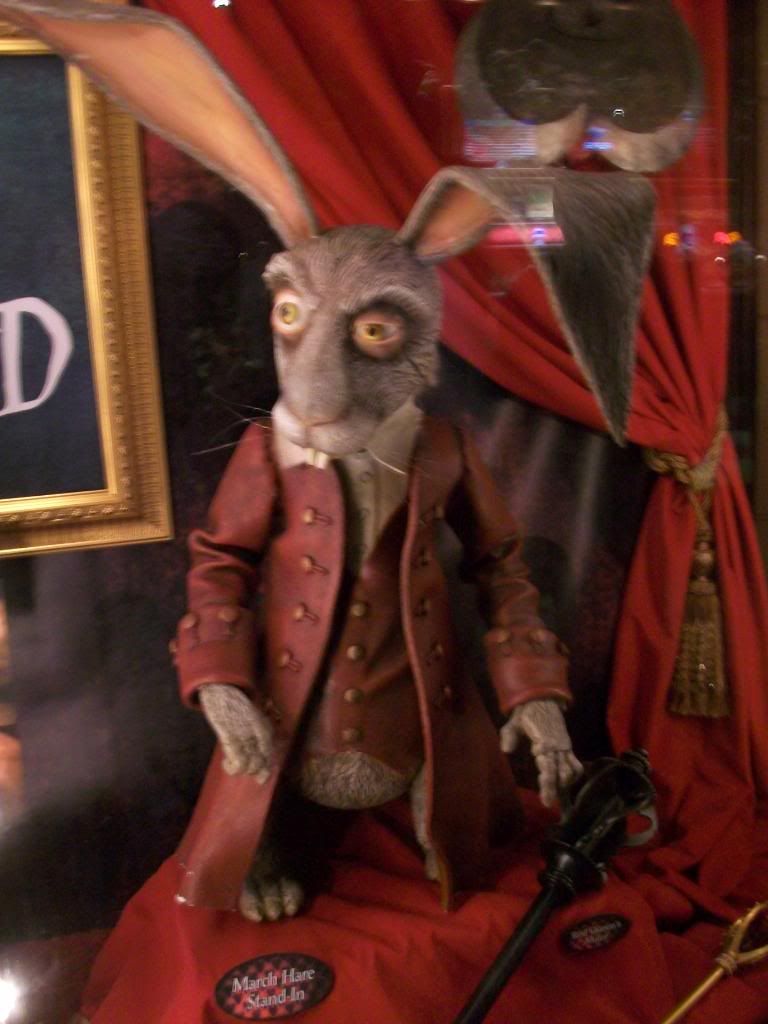 The Beauty of the El Capitan is that seeing a movie here is just part of the fun….Its also like going to an exhibit
Jacob as an Action Figure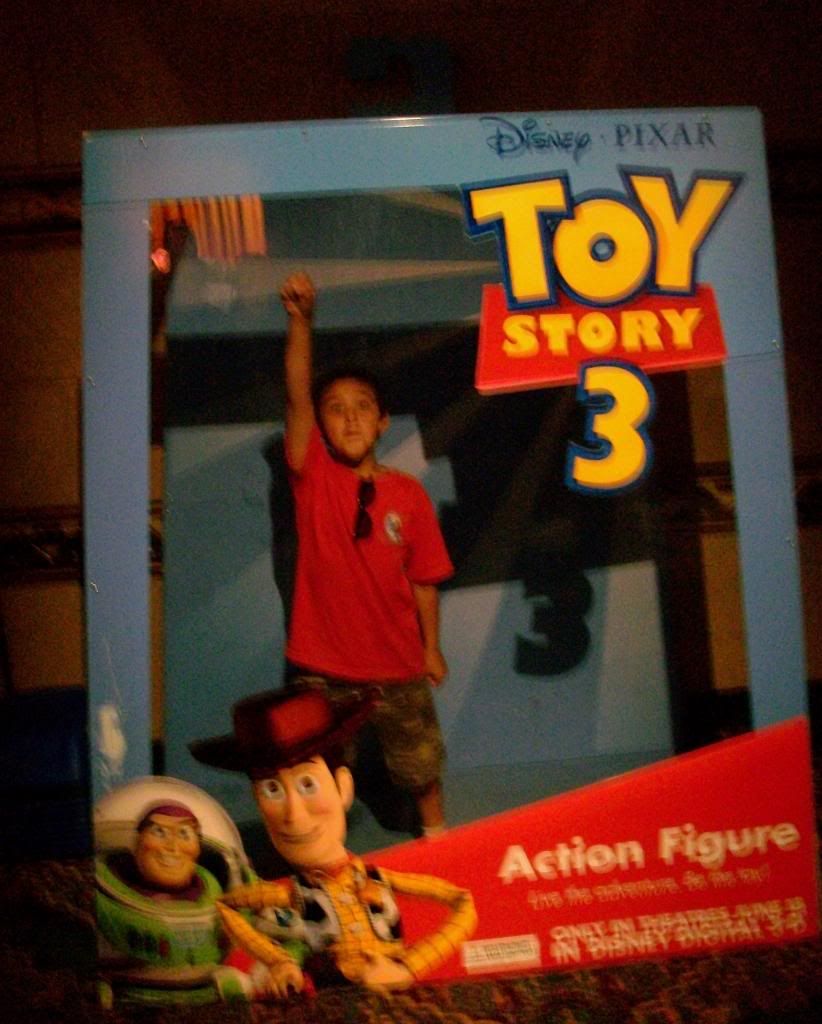 The Preshow entertainment …..Old School Music organ playing Disney tunes –that also included a Special 3-D opening with confetti that I'm sure you don't get at the multiplex….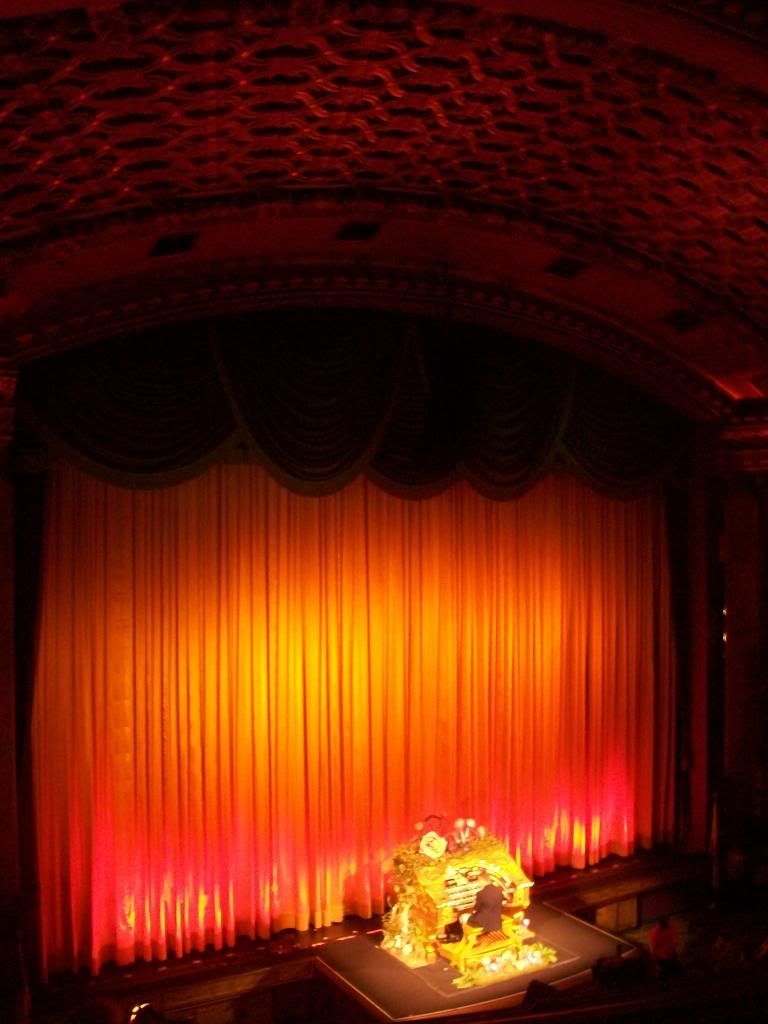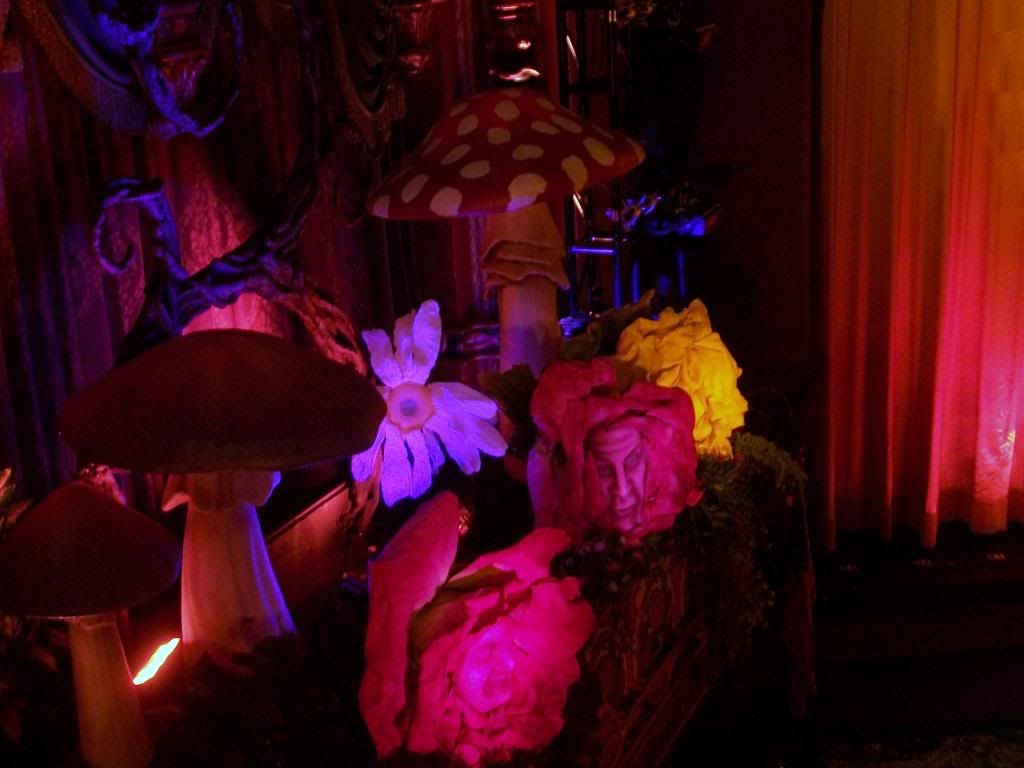 The movie itself I ended up really enjoying…8+ out of 10..Visually it was a marvel….I loved the special effects that others have put down….From the Red Queen's oversized head to the Jabberwocky…..Yes it isn't your Mother or your Father's Alice…..Or even my generations…..But I've read both Alice books (Loved them)….I've seen the 1951 Disney animated version (Loved that as well) …..And many made for TV versions of Alice……I actually liked that Tim Burton did something different with the story…..And just Played around in Alice's Underland (That sounds naughty) …..Tim Burton's films for me are usually a mixed bag…..I adore Nightmare Before Christmas , Ed Wood and Beetlejuice (Sequel please)….while others have been ok…Willy Wonka, Sleepy Hollow (A Little Two-Faced here---didn't like Burton's take on Ichabod or Deep's performance which he described as a mix of Angela Landsbury and something else----I loved the original Washington Irving tale and Disney's cartoon---too much --So I guess I can see why Alice Purists didn't like this Alice)….The one thing you can count on with a Burton film --even if you don't like the story ….is that the visuals will be interesting…..Since he puts his twisted German Expressionist inspired touch on everything….and this movie was definitely Burton….
Up next Movie Props and more in Part 2