The Great Tiki here.. -I the Great Tiki--give a quick glance at the Food and Wine Festival going on April 11th through May 5th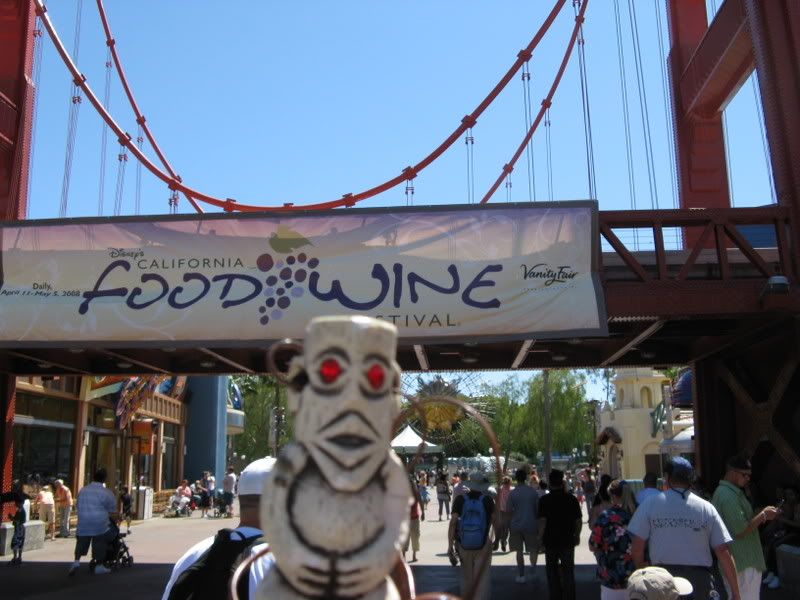 The Tiki started things off with a little (FREE--Beer) Demonstration. Given by Karl Strauss. But first Brad had to knock over one of the samples while smashing his knee into the table leg. (Embarassing ---yes but luckily the fellow in front of him had already knocked over 2 of his samples in the same fashion) The Curse of the Table leg ---they joked.
Ummmmmm Free samples.....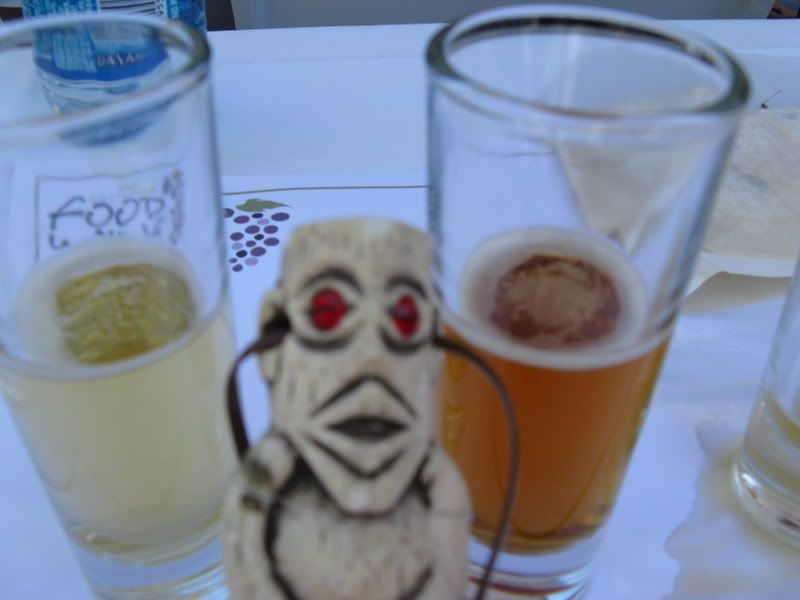 The Great Tiki listened about the Hops and the Barley--- (look fancy visual aids)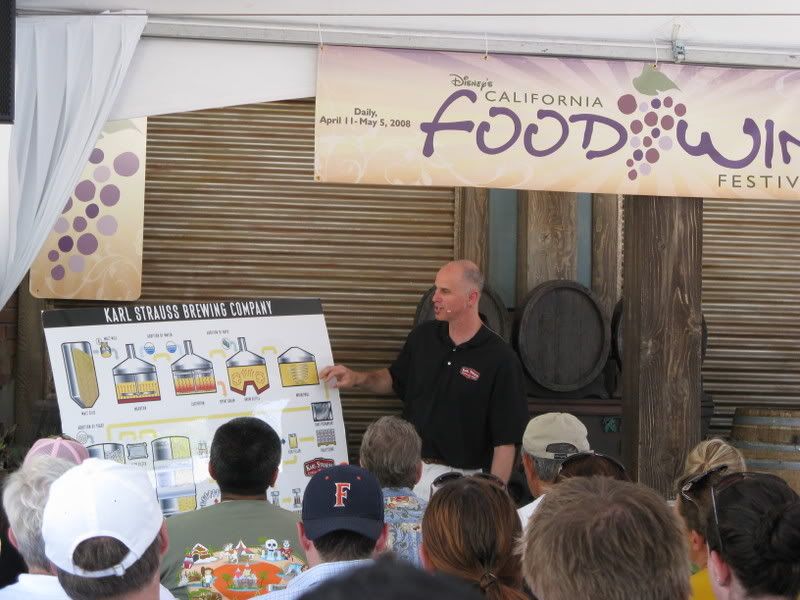 Ben Franklin Beer Quote was mentioned "Beer is living proof that God loves us and wants us to be happy."
(Ben Franklin ---was a Time Traveling Alien--what didn't he do)
Also the "That's what she said" beer comment of the day. "Put it in your mouth and let it cover your entire tongue"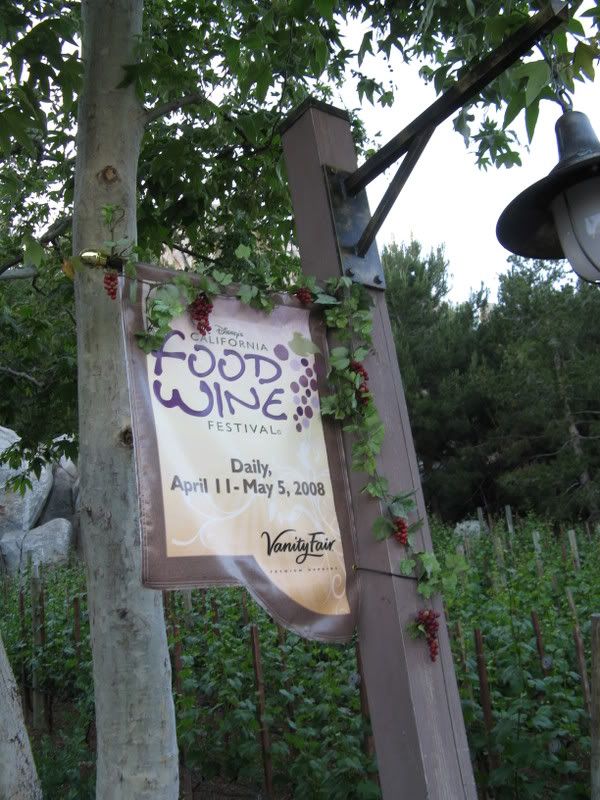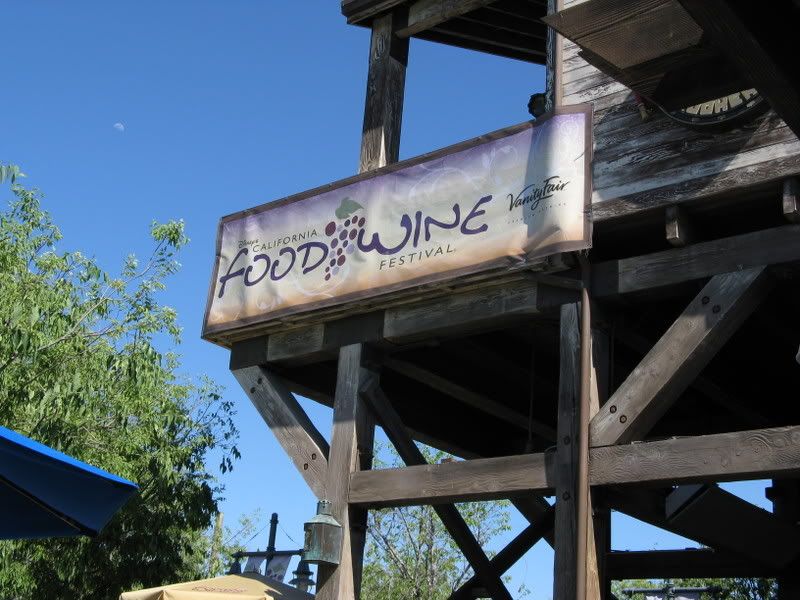 Then we went to the Boudin Bakery Demonstration --with pleny of FREE Bread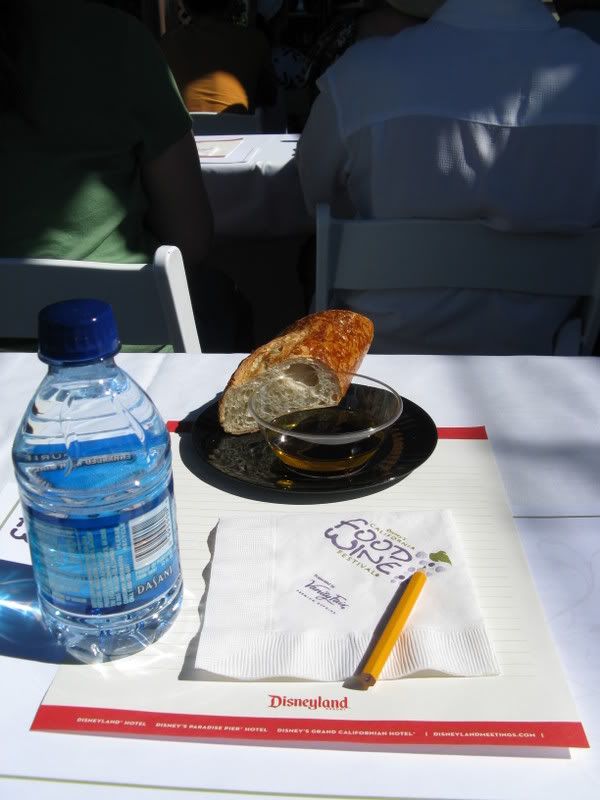 The Sun Dried Tomato dip was amazing
Ratatouille Quote "You're the one who was getting fancy with the spices! What did you throw in there? Oregano? No? What, r - uh, rosemary? That's a spice, isn't it? Rosemary? "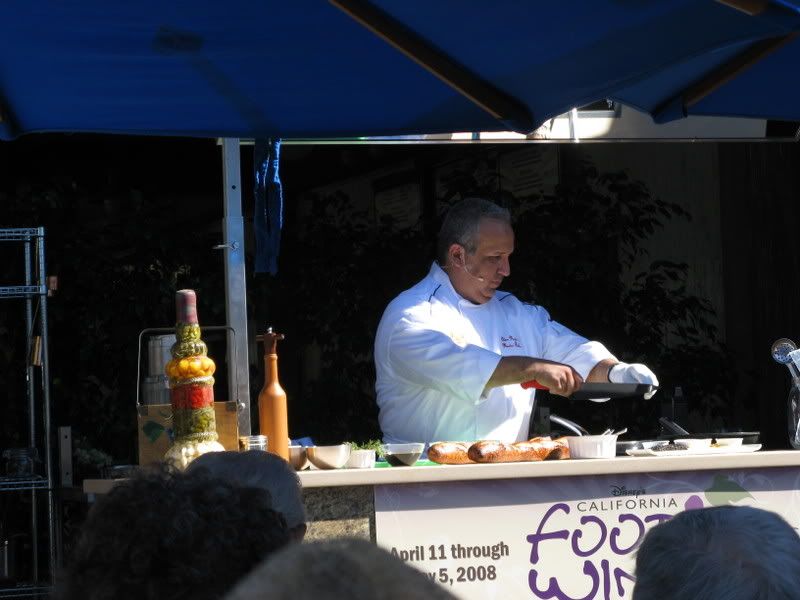 The third and final FREE Tasting ---Wine and chocolate.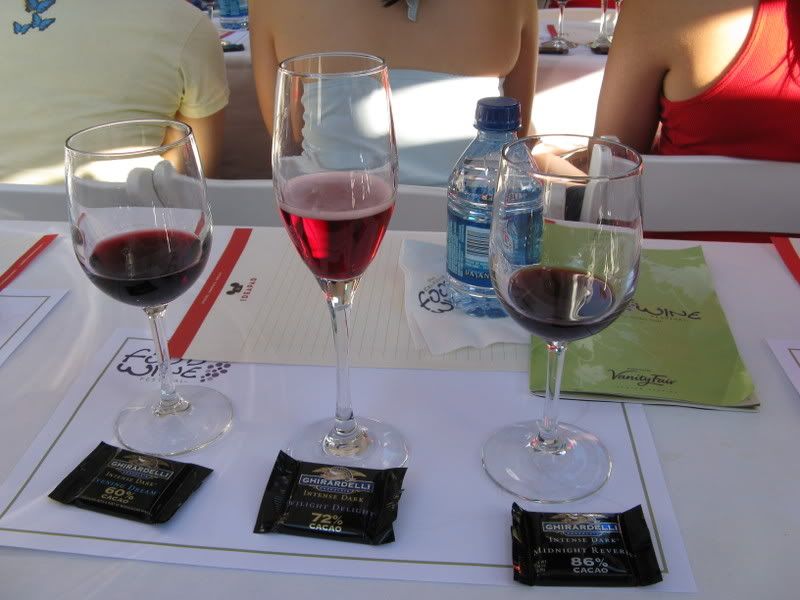 Really fun for Passholders to get out and have a relaxing day learning about Wine and cooking and did i mention Free Tastings
To learn more about it go here---- (I sure hope that it comes back again after all the construction is done in 2013)